Hello everyone!
Today, I present to you my new artwork which I did with pen.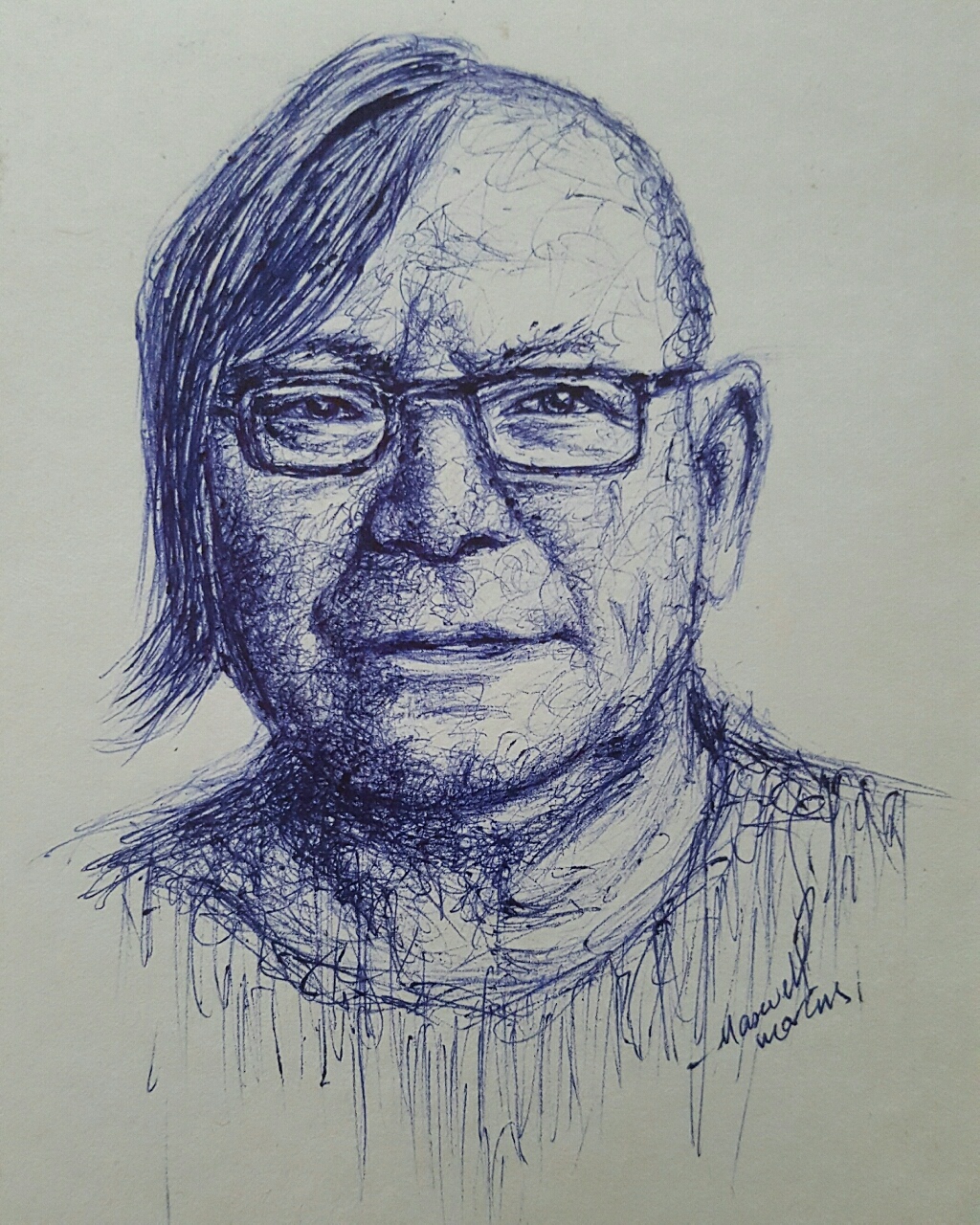 What's happening here? Is this a woman or a man?
This is a combination of two separate photos - and it depicts half woman's face (left) and that of a man's (right) - both on glasses.
Is this more of a man or a woman? I can't really tell.
The drawing was done with a blue ballpoint pen on a cardboard paper. I used scribble technique to create this piece.
Below are my steps:
I first sketched them out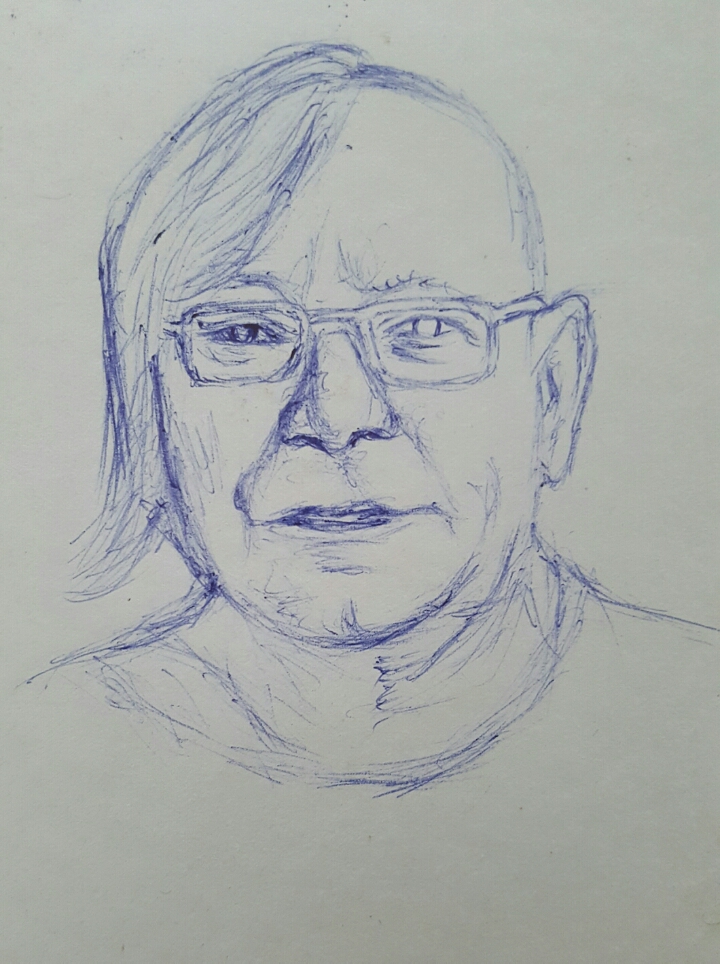 Before I worked on the woman who has more shades. There was much light from the right side.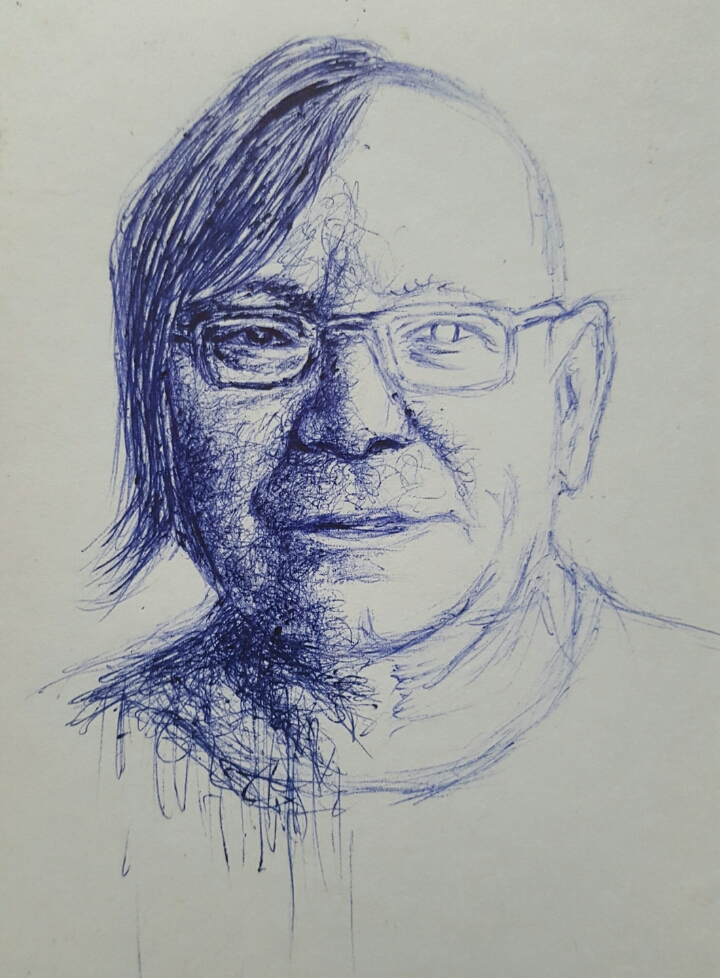 And finally, the side of the man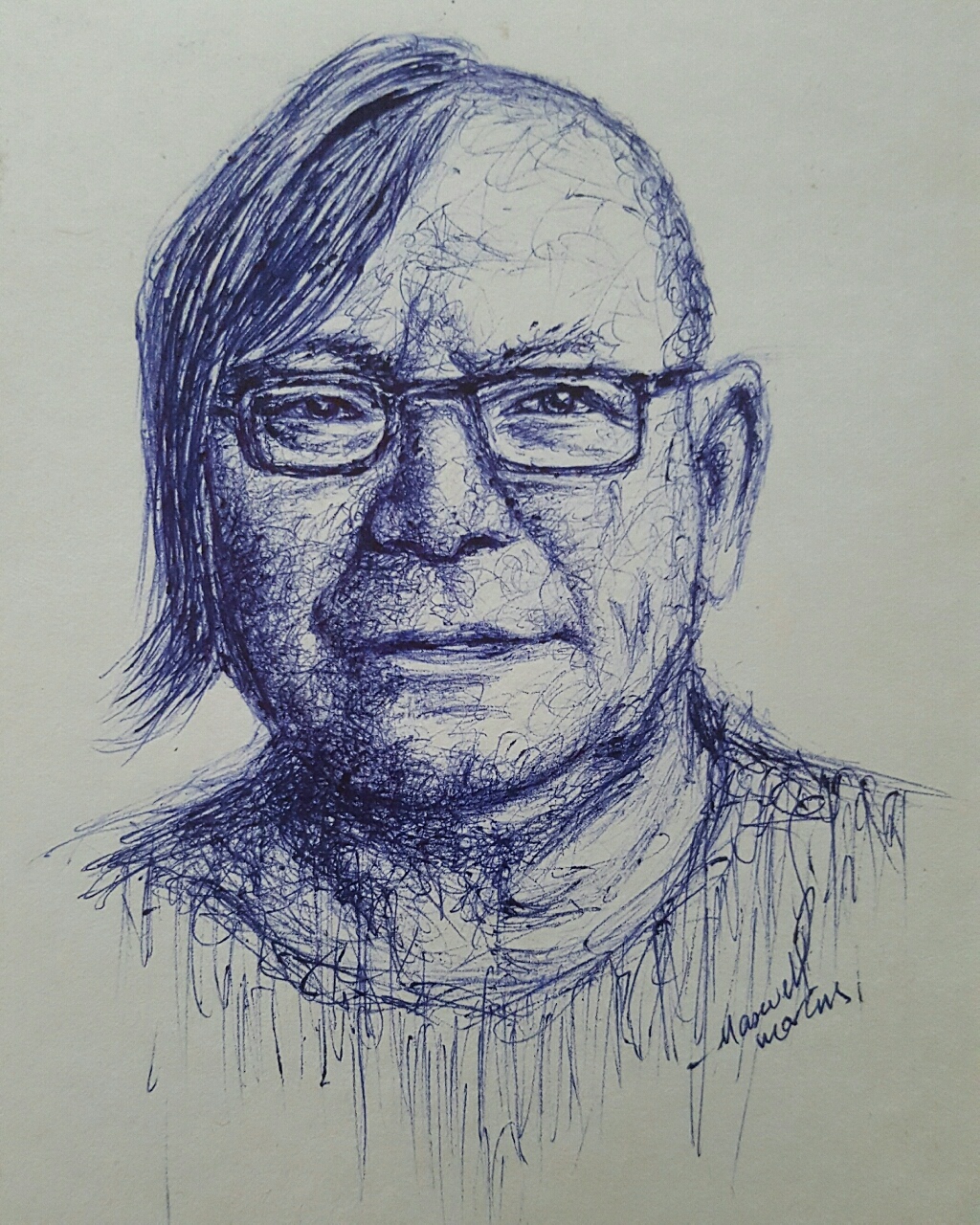 Thank you.