Feel free to use anywhere
Are you ready!
Hi Everyone, @letsgheek here. Are you really a supporter or positive forecaster of our community? Don't you feel guilty that I had done nothing for this community in anyway? It's the best time to do something for the community!
Just promote bearshares, it won't cost you anything but may bring one more guy to the community. That's what we need from all of you. Now it's easy and best time to tell your friends to join cause bearshares again start giving sign up bonus as 1000 SP now, tell them to use this offer. There are lots of banners and posters available for you to share in your social networks, most of them are free to use of course. Pick any one that looks better for you and share with your friends in other social medias. Simple!
Here in this post I am sharing a GIF animation file for you to share and promote bearshares. You can freely use that in any of your favourite social networking sites and tell them to join this beautiful community.
Offering free upvotes and BEARS
If anyone of us share this GIF in any of your social network, I'll offer you upvote for each promotional link that you share under this post. Other than that I am giving away some BEARS to the one who done more promotions on this with bellow conditions.
Your social network post must contains Bearshares link and above GIF.
Upvote value depends the number of followers and likes to the post that you made.
All the shares are eligible for upvotes
Bonus BEARS will reward after this post payout.
Only promotions on Facebook, Twitter, Steemit, Weku and Instagram will consider for Bonus Reward
Waiting to see your promotional links in this comment section. Do as much you can I'll do upvoting all your comments.
I care a lot about what my followers and the Bearshares community at large think -- so feel free to leave a comment!

Weekchallenge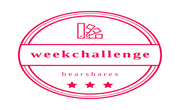 It comes in my mind that such challenges are really motivating to stay active here on Bearshares everyday! That's what #weekchallenge born. Find the weekchallenge initiation post here for more detailed understandings. Join weekchallenge Discord here

7day Bearshares Promotion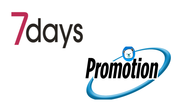 This challenge should work as a promotion for Bearshares to reach out the world to bring more users. Go to 7day Bearshares Promotion here and Join us with this initiative. We will definitely comes to you and appreciate your work for #bearshares-promo.

Some Newbies Tips
1. I suggest a visit to @bilalhaider's blog for any updates and many things regarding Bearshares.
2. If you love to read stories and poems, check out @kimi's and @nunu's posts.
3. For daily photography challenges just visit @weekchallenge and @phototalent page.
4. If you are a taster and food enthusiast then @milaoz is your destinations.
5. @trans, @weekchallenge and @fiftysixnorth are good guys who run good witness service!
6. Finally..and off course @letsgheek can satisfies you all the way.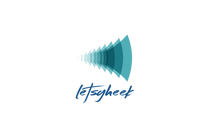 Please read my Witness Thread and support me by voting @letsgheek for witness.

(Go to bearshares.com/~witnesses and scroll down to @letsgheek to cast your vote)