Two Mangoes with one stone, comment "I SUPPORT BEARSHARES" and I'll pay 1 STEEM to @anonbot per support comment.
This is third day of bearshares support and promotional Bounty by @letsgheek. Really disappointed by the first two bounty program as only two qualified comments in the first bounty and there is no comment in the second bounty. In the last bounty post I got 22+ upvotes but no one make a comment on that. Disappointing!
So today I make this bounty more and more easier than the previous one. All you have to do is just type "I Support Bearshares" in the comment section bellow and I'll pay 1 STEEM to @anonbot per each comment.
Guidelines and Rules
Comment "I Support Bearshares" in the comment section bellow.
Only the above prescribed comments count.
Support the others comment with your vote(Not mandatory).
This bounty is open for 24 hours from the time of this post.
I'll make a post after closing the bounty about the status of the services.
Upvote and STEEM transfer to @anonbot will be made within 24 hours of this bounty's closing.
Previous Bounty Transfer
To make it more transparent about the last two bounty and STEEM transfer to @anonbot I made a screen shot of both bounty post and converted SBD transfer to bot are shared here. The time period of the first and second bounty was 48hrs and 24hrs respectively.
Both bounty program together collect only 2 STEEM and a transfer 1 SBD to @anonbot. For further clarity, head over to @letsgheek page and scroll down to previous bounty posts.
Hopefully you will make it more in this promotion bounty. Invite you all Bearers to participate in this Bounty program and really appreciate all the participant with some value upvote for your comment. Be a part of Bearshares supporter.
@letsgheek posses all the right to select and count the comments. Maximum of fifty comments would be count as I allocate 25 SBD per each bounty, more to come. Convert the collected Bounty STEEM to SBD before transfer to bot at open market rate. All rights reserved.

Weekchallenge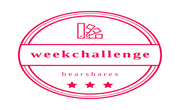 It comes in my mind that such challenges are really motivating to stay active here on Bearshares everyday! That's what #weekchallenge born. Find the weekchallenge initiation post here for more detailed understandings. Join weekchallenge Discord here

7day Bearshares Promotion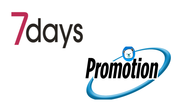 This challenge should work as a promotion for Bearshares to reach out the world to bring more users. Go to 7day Bearshares Promotion here and Join us with this initiative. We will definitely comes to you and appreciate your work for #bearshares-promo.

Ultimate SuperHero Battle
"Ultimate SuperHero Battle": A Tournament Style Deathmatch Between Fiction Super Heroes! Enter the ruthless, brutal world of Ultimate SuperHero Battle! Every day, two familiar Superheroes commonly found in fiction stories will be pit against each other.

Some Newbies Tips
1. I suggest a visit to @bilalhaider's blog for any updates and many things regarding Bearshares.
2. If you love to read stories and poems, check out @kimi's and @nunu's posts.
3. For daily photography challenges just visit @weekchallenge and @phototalent page.
4. If you are a taster and food enthusiast then @milaoz is your destinations.
5. @bmj, @zahidsun and @fiftysixnorth are good guys who run good witness service!
6. Finally..and off course @letsgheek can satisfies you all the way.


Please read my Witness Thread and support me by voting @letsgheek for witness.

(Go to bearshares.com/~witnesses and scroll down to @letsgheek to cast your vote)