Crypto Bearing, @letsgheek here.
Welcome to @letsgheek's daily hot crypto news and event digest. Here I select some of the hot and trending news and events related with cryptocurrency, tokens and their world. Just have a look !
Today's Events 📝- 11 June 2019
Pundi X (NPXS)
On June 11 and 13, #PundiX Co-Founder and CFO @pundixdanny will participate the panel "What is my #Blockchain" hosted by @LIDTEvents in @CES...
---
Factom (FCT)
TechTitans Forums Blockchain & IoT event from 12 - 1:30 PM in Dallas, TX.
Tomorrow's Events 📝- 12 June 2019
Streamr DATAcoin (DATA)
What does it take to turn a flood of data into authoritative and useful information? Hear more from Ben Sheppard - head of Partnerships.
---
Waltonchain (WTC)
AMA with WTC CEO in Binance Telegram group at 2 PM (UTC) and 2,500 WTC giveaway.
Sources & References :
Coincalendar.info, CoinCalendar, CoinMarketCal
If you are a crypto enthusiast and feel miss something important updates from crypto events, feel free to scroll down HERE
I care a lot about what my followers and the Bearshares community at large think -- so feel free to leave a comment!

Weekchallenge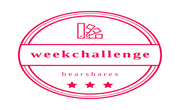 It comes in my mind that such challenges are really motivating to stay active here on Bearshares everyday! That's what #weekchallenge born. Find the weekchallenge initiation post here for more detailed understandings. Join weekchallenge Discord here

7day Bearshares Promotion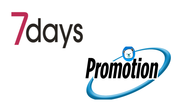 This challenge should work as a promotion for Bearshares to reach out the world to bring more users. Go to 7day Bearshares Promotion here and Join us with this initiative. We will definitely comes to you and appreciate your work for #bearshares-promo.

Some Newbies Tips
1. I suggest a visit to @bilalhaider's blog for any updates and many things regarding Bearshares.
2. If you love to read stories and poems, check out @kimi's and @nunu's posts.
3. For daily photography challenges just visit @weekchallenge and @phototalent page.
4. If you are a taster and food enthusiast then @milaoz is your destinations.
5. @trans, @weekchallenge and @fiftysixnorth are good guys who run good witness service!
6. Finally..and off course @letsgheek can satisfies you all the way.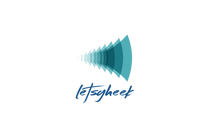 Please read my Witness Thread and support me by voting @letsgheek for witness.

(Go to bearshares.com/~witnesses and scroll down to @letsgheek to cast your vote)