Thank you everyone who has started to use fun2learn tag for your educational articles.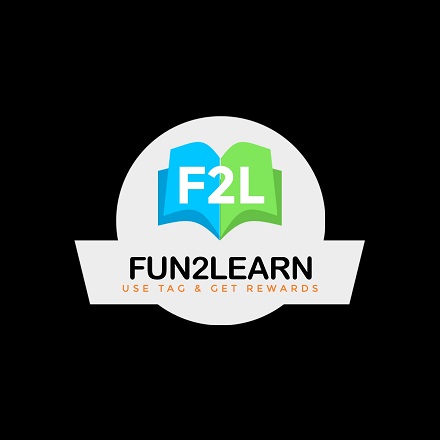 The above logo was created by @jasimawf.
If you are a content creator that creates original content like :-
Educational articles
Parenting articles
Inspirational articles
Christian articles
How-to-do articles
In short, any article that helps bearshares members in certain way, you can use fun2learn tag for your article to be curated by @fun2learn.
Some basic requirements for those interested members.
Produce original articles. No plagiarism
Always indicate image source for pictures that are not yours.
Use fun2learn tag for your post.
Indicate the link to your original post at the bottom if it is a repost on bearshares.
As this educational tag is starting to get popular with quite a number of members using it, high quality articles would get slightly higher upvotes. Upvote value may not be the same.
Below are the recent articles upvoted and curated by @fun2learn.
https://bearshares.com/cooking/@anona/country-pea-soup
https://bearshares.com/fun2learn/@dtwo/meet-fastbtc-the-fastest-and-most-secured-canadian-cryptocurrency-withdrawal-gateway
https://bearshares.com/phototalent/@arvindkumar/smartphone-photography-daily-beautiful-plant-in-my-office-day-155
https://bearshares.com/phototalent/@inthyname/food-photography-staple-food
https://bearshares.com/speakspanish/@speakspanish/on-my-way-to-learn-some-spanish-lesson-10-mi-camino-al-espanol-leccion-10-comprehension-ii-comprension-ii
https://bearshares.com/letsgheek/@irawandedy/toothache-keep-your-teeth-and-mouth-cleanse-in-order-to-be-free-of-tooth-and-mouth-problems
https://bearshares.com/sports/@hattaarshavin/man-united-need-many-potential-players
https://bearshares.com/celebration/@vickyrich/happy-democracy-day
https://bearshares.com/bearshares/@mycr7/antonio-pintus-to-inter-milan-amidst-fallout-with-zidane
https://bearshares.com/microsoft/@abbdul/microsoft-announces-several-new-updates-for-its-fast-growing-power-platform
https://bearshares.com/photography/@subkiusman/art-of-sailboat-miniatures-by-the-nation-s-children
https://bearshares.com/bearshares/@botefarm/the-grace-of-god-is-enough-for-me
https://bearshares.com/promotion/@majlat-5317/my-promotional-design-for-bearshares-platform-info-digital-flyer
Note:
The use of fun2learn tag does not guarantee an upvote but your article would be curated and upvoted depending on originality and quality.
Articles would go through plagiarism check to verify original content for authors who have not received an upvote before from @fun2learn.
Some do not receive upvote because of no image source or image source is not indicated correctly.
Read the post below if you are not sure why you have not been getting upvotes for using fun2learn tag.
https://bearshares.com/fun2learn/@fun2learn/not-getting-upvotes-for-using-fun2learn-tag