I have recently gone to visit quite a number of accounts that I have been supporting on the steem platform.
Many of steem accounts are no longer active for many months.
I guess many have decided to give up when they found out that @ned who did a major power down and he has only left with some steem power in his account.
There were also other rumours that had shaken the confidence of many members on steem platform.
Is the success of steem platform depends on just one man?
I personally would believe it depends on everyone who believes in steem.
This post is not about telling anyone what to do but it is just a personal reflection.
Uncertainty Of Ending
I am aware few months ago there were many doubts that had caused many who were once strong believers of steem platform to give up totally.
The success and failure of steem is still unknown just like whether twenty years later would Bitcoin still be around.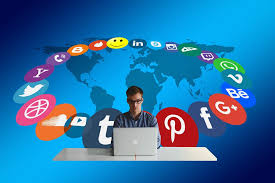 Some believe that Bitcoin would become the future currency while others believe it is just a fat hope for those who have invested.
Sometimes, it takes a dreamer to accomplish the impossible but a dreamer can also wake up and realise it is all just bubbles that do not last forever.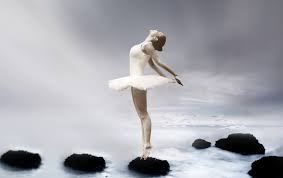 With identical new platforms like whaleshares, weku, bearshares, smoke and many others, many steem members start to move out and explore to diversify.
Many may have decided to totally give up on steem and focus on other platforms that they believe with greater potential.
No one knows whether the other platforms can be successful and all the cryptocurrencies are still being influenced greatly by the price of Bitcoin.
As for @fun2learn, I am still active on steem but I have also diversified my attention to other platforms.
Blow Wind Blow
The wind can blow in different directions and many often move with the wind.
The early adopters, before others have noticed and arrived, can often gain greater benefits especially when competition is low in the beginning.
Are we going to be controlled by the wind?
The price of steem has been rising quite steadily recently and it is probably due to the price of Bitcoin.
Would this cause many who have chosen to become inactive many months ago to become active again on steem platform?
There are also many members who have chosen to stay and continue their steem journey and they may have constantly building and accumulating while others have left.
The strong roots can help a tree to anchor firmly into the ground and the storm can never uproot it.
When one has never given up hope, there is no regret regardless of the end.
Dreamers
Life can be too routine and we need something to keep us alive.
Everyone needs a dream regardless of whether the dream can be fulfilled in the end.
Steem, whaleshares, weku, bearshares and many other platforms are really dreams of many people who want to earn a passive income and enjoy future financial freedom.
We may have invested our time and money into bubbles but each bubble may have multiples of colours that can delight many children.
The fact that there are still many adults who would buy bubble liquid for their children, the bubble that we see may still worth greater unknown potential value.
With different dreams, we wake up each day hoping to fulfil them rather than living a life of a zombie each day with a fixed routine and outcome.
My Personal Conclusion
I hope to see steem, whaleshares, weku and bearshares to become successful.
Every platform has its own problems as well as its strong points.
Some may say that certain platforms do not have bots so everyone would read before upvoting but others may love auto-upvote bots as they have limited time each day and they want to support many content creators.
There are always two sides of the story and I really hate to be sandwiched in the middle to make a decision.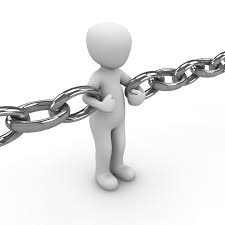 I simply refused to side anyone since I may not know the whole truth and the background stories.
Those who are reading this would probably know what I am referring to especially with the recent issues and events on the different platforms.
There can be many negative gossips and different sides of stories.
An individual who knows nothing should not take side based on what he/she has heard.
We should never blindly follow what others say unless we personally experience it.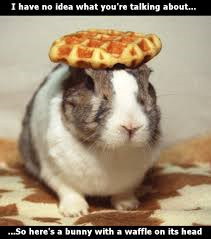 I am an educator and supporter of @steemiteducation.
As a teacher, we do not encourage our students to have an argument and we often encourage peace and harmony among students.
I appreciate everyone who may have read to the end of this post and I hope it gives you some positive inspirations in some ways.
Disclaimer: This is my personal reflection and I am not in any position to instruct anyone what they should do. I am not responsible for any action taken as a result of this post. My post can only be a reference for your further research and growth. By reading this post, you acknowledge and accept that. All images and pictures were taken from google images that are free from copyright under labelled for reuse.
This publication can also be found on both of my other blogs at Steemit and fun2learn.vornix.blog being posted on the same day on this platform.