I have been curating the fun2learn tag daily for more than two months but there would be some who had never received upvotes for various reasons.
I have already indicated in my daily curation report that using fun2learn tag does not mean the post would definitely get an upvote but it would also depend on the quality and other factors.
One of the most common problems with most posts that do not get an upvote is due to poor indication or no indication of image source.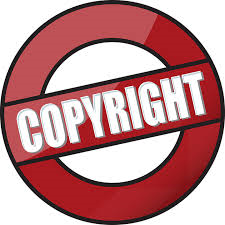 Image Source
Proper indication of image source is to ensure we do not go against the copyright law with credit to the original image source.
Image Source Indication
It is very important to indicate the exact source that we get the image or picture that we did not create.
It is not enough to just indicate the image source from google, pixabay, flickr etc
When you downloaded a picture and uploaded to busy.org or steemitimages that are hosting your images that you downloaded and uploaded, your image source should not be your image link of busy or steemitimages but the original webpage link of the picture that you downloaded from.
The images should also be free from copyright which pixabay provides many free images.
Example
The image below was not created by me.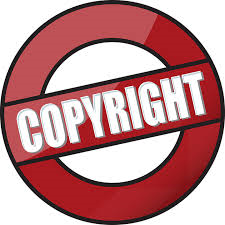 Image Source
I have to indicate the link to the original image as image source from
https://pixabay.com/illustrations/copyright-icon-symbol-license-3533368/ using hyperlink text 'Image Source'.
You can see that I indicated the links where I downloaded the pictures as image source for most of my articles.
For those who are new to indicating hyperlink to words, you can simply do this by typing '[Image Source](your image link)'. (Note: Remove the open and close inverted commas)
I do hope that you can indicate proper image source with the link from the exact webpage that you downloaded your image from even if you do not use fun2learn tag to safeguard yourself from copyright issue.
Check For Plagiarism
Articles using fun2learn tag may go through online plagiarism checker.
I am currently using https://www.quetext.com/ that actually would check against millions of articles including steem platform and other sources.
This online plagiarism checker would give me the percentage of copied text and also the link from where the content was copied from.
It really took time whenever one chooses to use fun2learn tag for the first time since I would usually do a check to ensure the article is original without high percentage of copied content.
The other challenge that I have is crossposting. I am not against crossposting but some users do not use the same username in bearshares causing the doubt whether the article was created originally by the same author or copied from somewhere else.
It would help greatly to edit the original article to indicate that the same article was posted on bearshares on the other platforms so that I can verify the identity at least once.
Without the proof of identity when username on bearshares is different, no upvote would be awarded since there is an identical article elsewhere.
I have found some plagiarisms during my curation of fun2learn tag.
I am quite aware of authors that post original content that would receive one upvote for one of their posts daily.
I may eventually stop curating fun2learn tag if plagiarism is high.
In Conclusion
Selected articles may receive different percentage of upvote weight.
The use of fun2learn tag does not mean a definite upvote but there is a chance for upvote from me.
I am doing daily curation for posts that use this tag.
Indicating original image source and original content would be the two major factors whether the curated post can get an upvote.
Crossposting is allowed but must verify to be the original author if different username is being used on bearshares.
I hope that this post has made it clearer for those who have not been getting upvotes from fun2learn.
I have no obligation to do this since it is my personal community support for educational articles.
I can stop my curation effort anytime since I am not getting delegated power to carry out this initiative.
Please note that I may eventually stop curating this tag if there is a better community to support educational articles.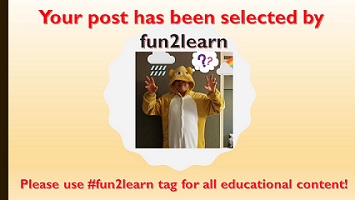 Disclaimer: This is my personal reflection and I am not in any position to instruct anyone what they should do. I am not responsible for any action taken as a result of this post. My post can only be a reference for your further research and growth. By reading this post, you acknowledge and accept that. All images and pictures were taken from google images that are free from copyright under labelled for reuse.