Whaleshares is going through various changes and one of the major changes that many of whaleshares members experienced would be the phasing out of the whale tokens that were used previously on bitshares to get upvotes on whaleshares for posts.
For those who are new to whaleshares, whaleshares is another platform like steem platform.
One of the main differences is there is no upvote bot but members can earn tokens to activate upvotes through engagements and various activities.
There is also no auto-upvote like steemauto on whaleshares so all upvotes done need real curation.
Whaleshares has managed to work with eos platform to have the Cross Chain Token Initiative (CCTI) working which boid was one of the early tokens being used.
With this adoption, many whaleshares members decided to open an eos wallet to move themselves to the new initiative.
There were many whaleshares members who went ahead to download boid app to begin mining boid for free but it would definitely cause a rise in their electrical bill.
Electricity is not cheap in my country so mining is really going to cost too much.
I actually supported this initiative by buying boid from the eos exchange called chaince.
The above image was a screenshot from my eos account.
I believe I had saved a lot more this way when compared to the high electrical bill that I may have incurred.
By buying boid tokens, I was still supporting the new initiative of the Cross Chain Token Initiative.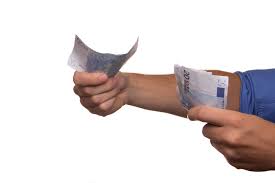 It is not easy to learn new things considering the changes that regularly happen to enhance the whole whaleshares.
As teachers, we should embrace changes so that we can stay current especially we are the ones educating the future generation to cope with unknown changes.
As whaleshares members, we are coping with future possible challenges of changes that we can share with our children as parents or teachers.
We should have an open heart to welcome changes where improvement would happen.
The change of using the eos platform to send tokens would actually enable whaleshares members to enjoy free transactions while bitshares would cost a fee for every transfer.
There is always a good reason for changes but changes take time to adapt and learn them.
Whaleshares is going through another change on the platform with the pod being created with more details probably be posted by other members soon.
At this very moment of my post, the new hardfork on whaleshares is happening with all whaleshares members adapting to the new changes.
Thank you for reading my short post about my support through purchasing boid tokens as well as adapting to changes to enjoy improvement.
Disclaimer: This is my personal reflection and I am not in any position to instruct anyone what they should do. I am not responsible for any action taken as a result of this post. My post can only be a reference for your further research and growth. By reading this post, you acknowledge and accept that. All images and pictures were taken from google images that are free from copyright under labelled for reuse.
This publication can also be found on my other blogs at Steemit, fun2learn.steemblogs.club and Whaleshares