Today is a bad day for me..One guy come and hit my car, it was not a big accident..but he shear his car on the side of mine and took off my left back door and back bumper paint. We lost our time and money only because of his negligence. I think he was speaking to someone while driving.  We can claim insurance for that but the main issue here is not that. The safety.
When I back home, I thought there are lots of safety negligence happening around us. We have to discuss and aware about these things to one who valued. Let's go to some on the main and the people don't want to care even we advise or tell them to do so.
SEAT BELT
Simply we can say it's a vehicle safety life saving device by all means. Most of the people don't want to wear the safety belt mainly the young people. In that someone wearing that with the intention of avoiding penalties or traffic fines not for their safety itself. Bad time will come anytime for everyone. If we are a regular person who wear the safety belts while travelling. It will help you a lot when something happened to you on the road by your own mistake or some others mistakes.
Make it as a habit while driving also insist your co-passenger to wear seat belts. Now almost all the vehicle manufacturer include a warning signal when anyone going to start a drive. Don't ever ignore any of the warning signals or sign boards.
TALKING OR TEXTING WHILE DRIVING.
Talking or texting while driving is dangerous to life. In this smartphone era, we cannot move a little bit without that. Most of us find time for talking with someone who love or care also some business calls is while driving to job or from job. They don't think that this may cause big trouble in your life.
As I told you smartphone era. Social networking, messaging these all kind of texting or entertaining program while driving cause the same. Most of the car now have hands free now, that also not safe because our mind don't have the capacity to concentrate on two things simultaneously.
I want to share one video for you about driving safety. They made it incredibly great. Please take a look.
CROSSING THE ROADS
It is one of the next main negligence people are usually doing always. Everyone is busy with their daily life and they want easiest and shortest route to reach or archive their destinations. They don't even think that for their busy sake they put others also in trouble. Someone don't want to climb the stairs of the cross walk and the others can't wait a minute to come their turn for crossing. Busy busy busy..
I noticed many times in my drive through long distance highways, there have some street food vendors on the road sides. The passengers were park their cars and go for that by crossing that fast tracks, because they don't want to go little ahead for the U-Turn.
Like the above three we have lot more to discuss and make aware of that also. I'll try to do another post regarding other common negligence's in future. Hope you guys follow the above rules in your future life.
I care a lot about what my followers and the Bearshares community at large think -- so feel free to leave a comment!

Weekchallenge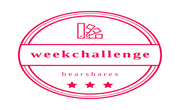 It comes in my mind that such challenges are really motivating to stay active here on Bearshares everyday! That's what #weekchallenge born. Find the weekchallenge initiation post here for more detailed understandings. Join weekchallenge Discord here

7day Bearshares Promotion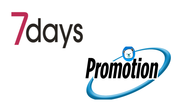 This challenge should work as a promotion for Bearshares to reach out the world to bring more users. Go to 7day Bearshares Promotion here and Join us with this initiative. We will definitely comes to you and appreciate your work for #bearshares-promo.

Some Newbies Tips
1. I suggest a visit to @bilalhaider's blog for any updates and many things regarding Bearshares.
2. If you love to read stories and poems, check out @kimi's and @nunu's posts.
3. For daily photography challenges just visit @weekchallenge and @phototalent page.
4. If you are a taster and food enthusiast then @milaoz is your destinations.
5. @trans, @weekchallenge and @fiftysixnorth are good guys who run good witness service!
6. Finally..and off course @letsgheek can satisfies you all the way.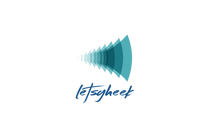 Please read my Witness Thread and support me by voting @letsgheek for witness.

(Go to bearshares.com/~witnesses and scroll down to @letsgheek to cast your vote)