Welcome to Mountain Bridge, this dear mother of God terrain is amazing and you could easily get lost... "You sound as if you have experience with getting lost, Ruben", fuck yes, getting-lost is one of my core qualities, my dear. But don't blame me, blame the driver. So, once you get yourself familiar with- and starting to recognize the trails, you will manage to get some amazing views while you're exploring. Standing next to Cesar's Head is one of them. The area is located in the South Carolina Upcountry and stretches itself right next to the border of North Carolina. But hold on. Do you realize you are becoming part of reading my series of Traveling through South Carolina? In case you have not, You can read it here.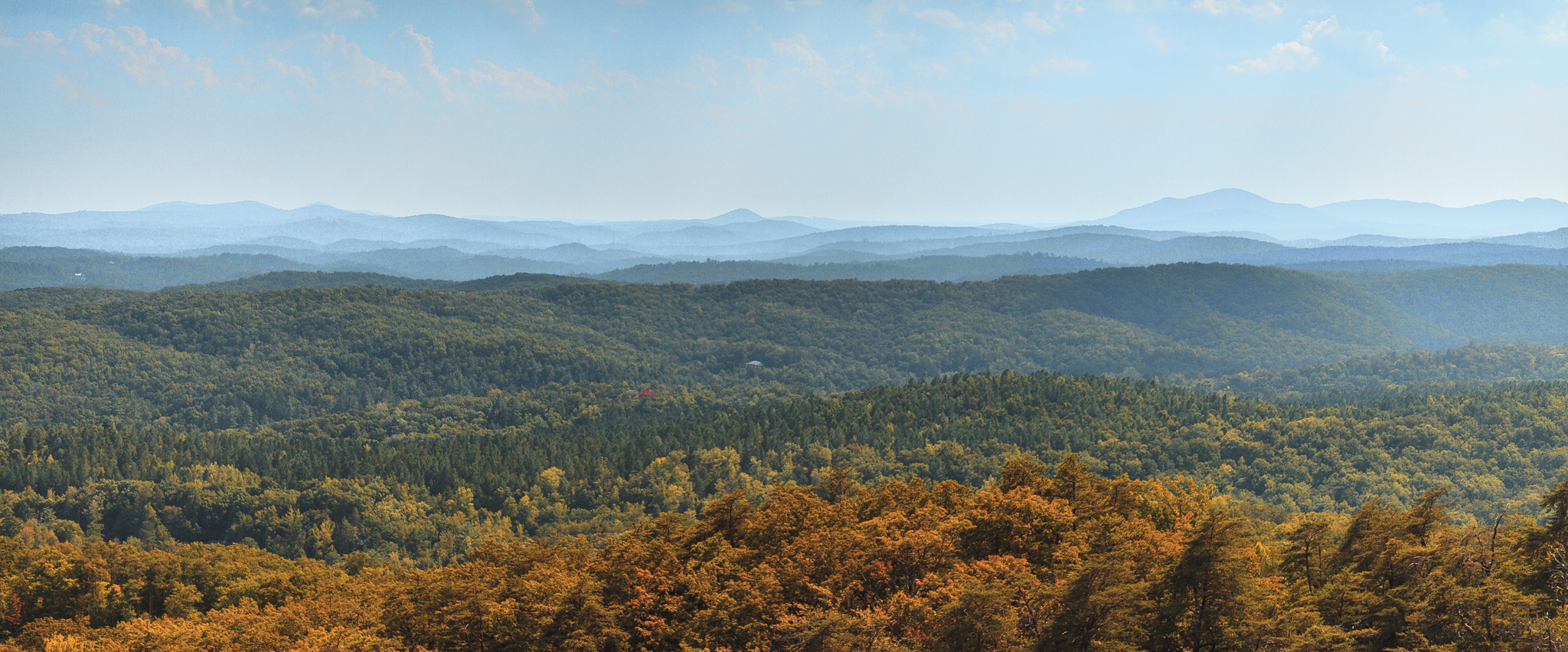 © 2011 - @ruben-cress
Incredible view over the Mountain Bridge Wilderness
---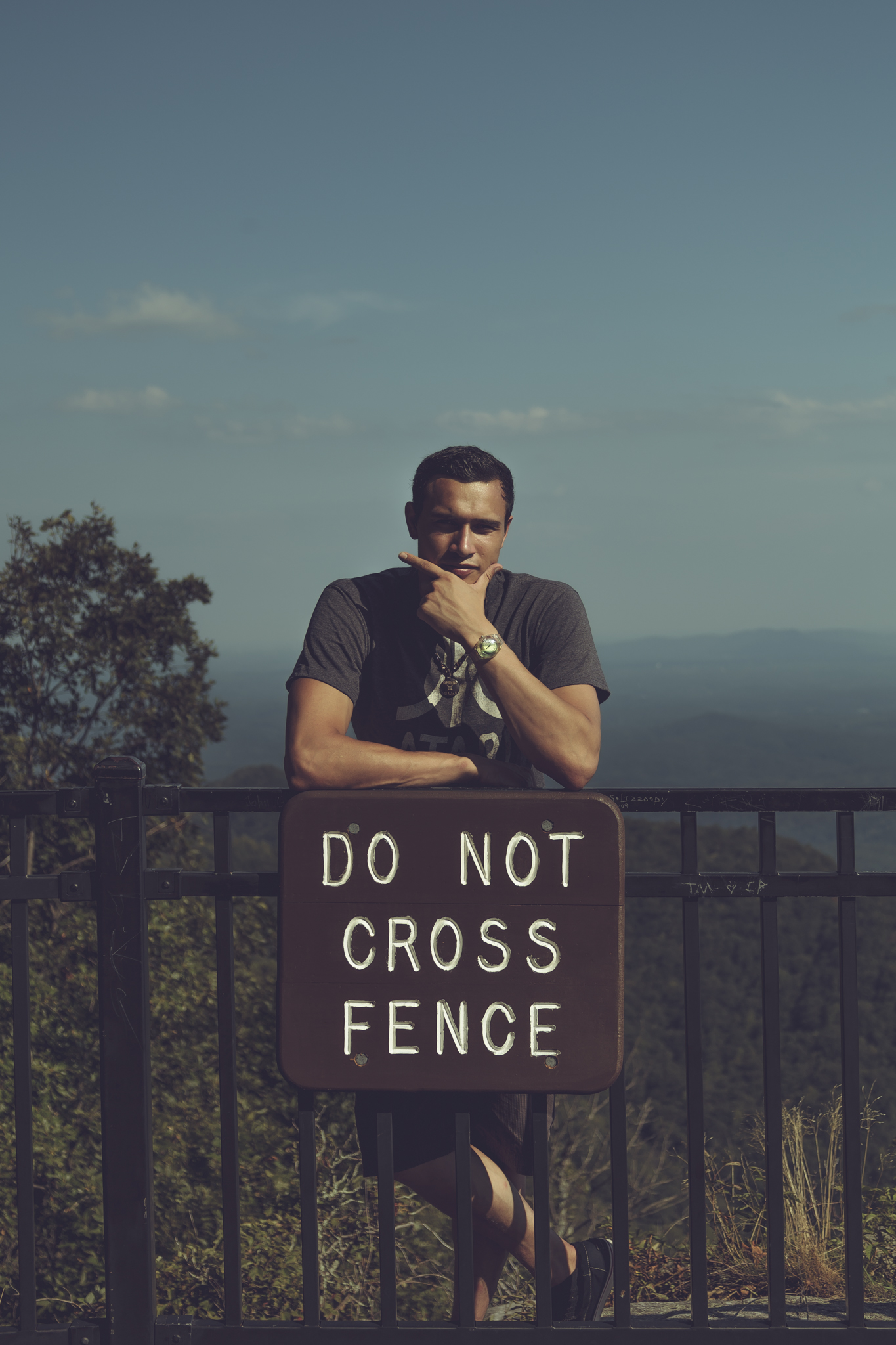 © 2011 - @ruben-cress
Me, trying to risk another life.
---
With 10,000 acres of nature, Mountain Bridge is known for its complex trail system, where yet, still a lot of people can be found when the weather is nice. Not only Cesar's Head is a popular attraction, one of the locals so-called Devil's Pit, which is an unknown area for most tourists and there is a slide completely made by nature and supported by mankind. This swimming slide is popular amongst youngsters when the sun is high in the sky.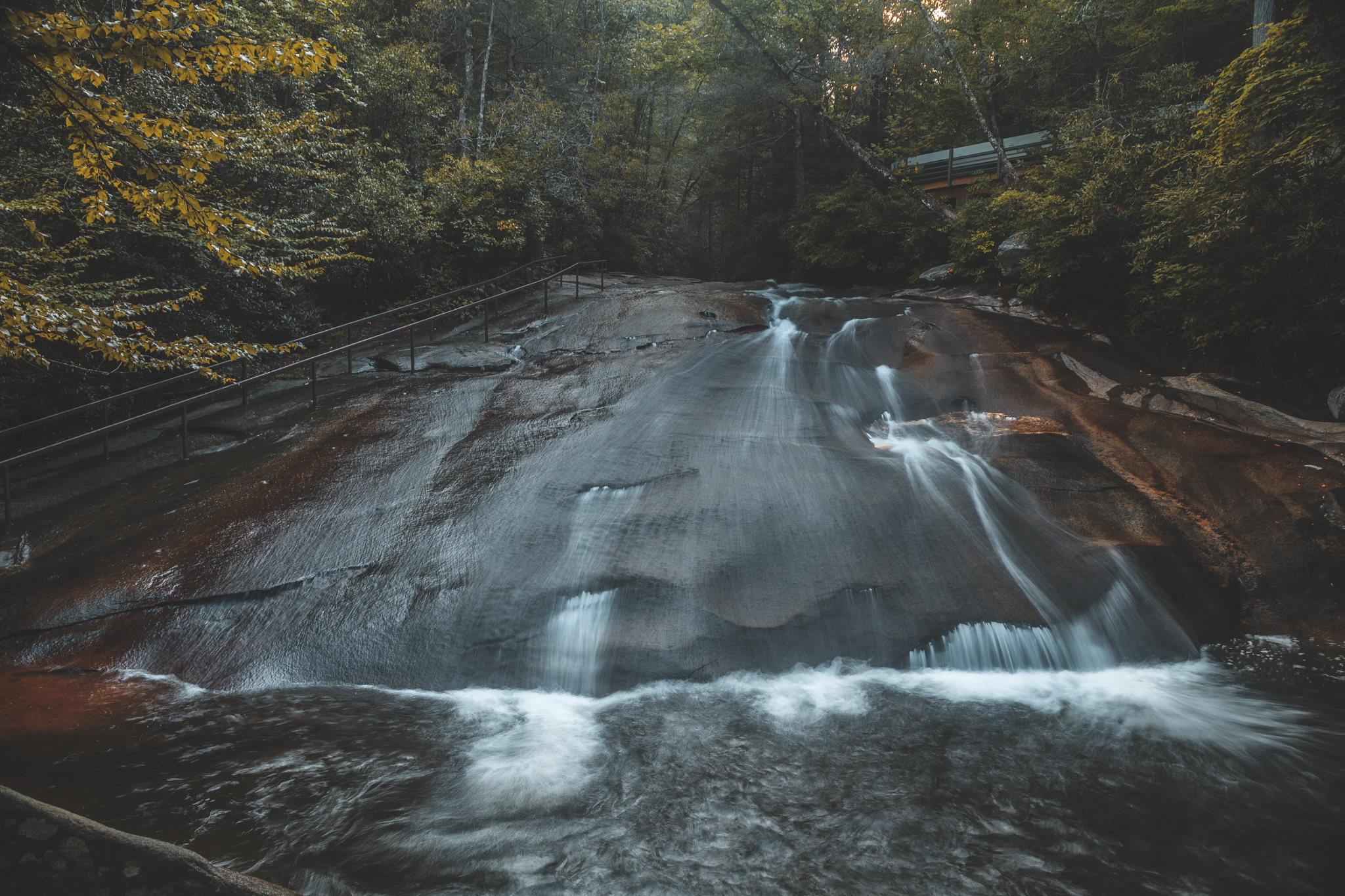 © 2011 - @ruben-cress
Slip and Slide
---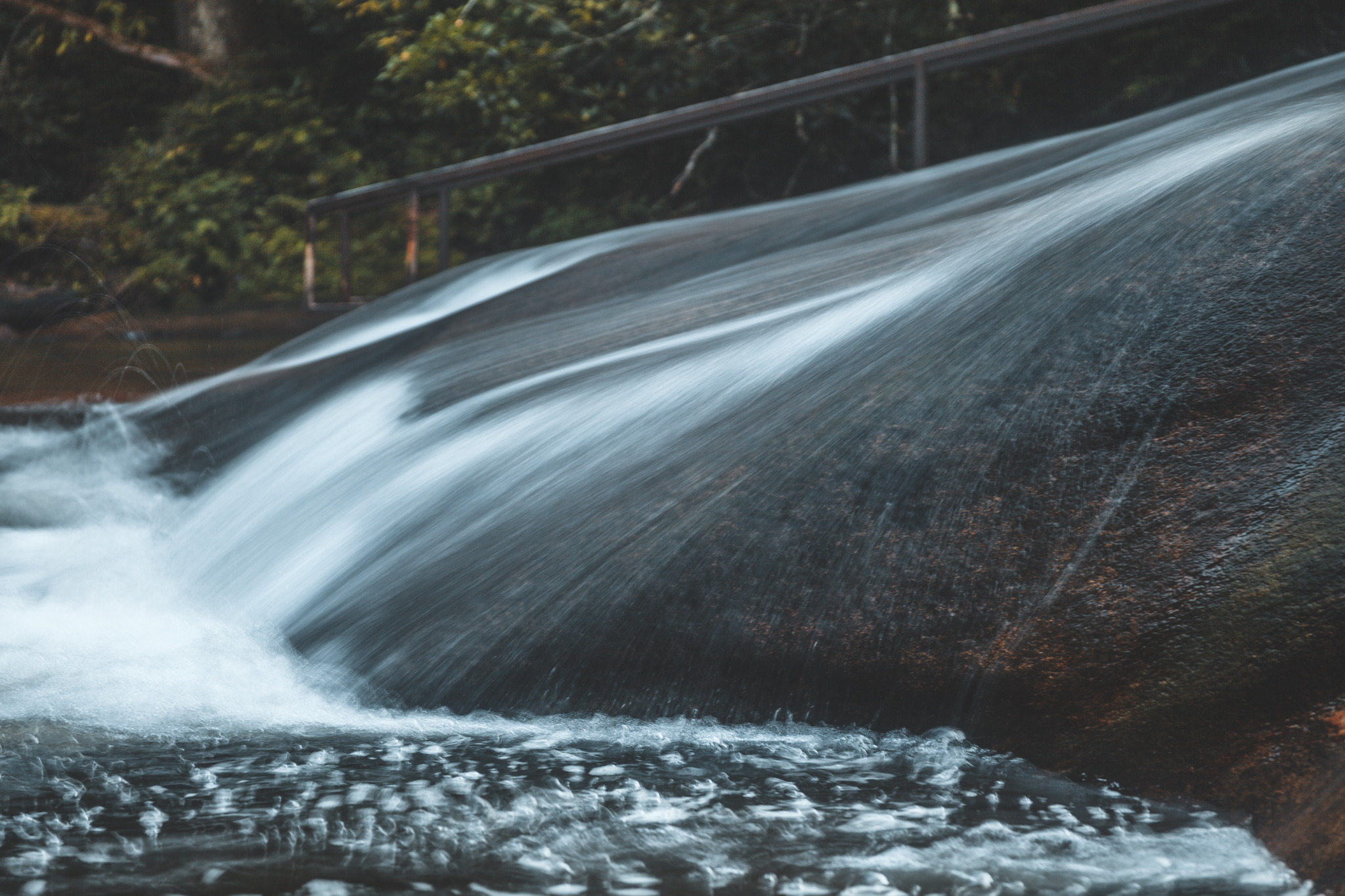 © 2011 - @ruben-cress
Slip and Slide a bit more
---
A mountain shaped like a head
I must be tripping, right?
---
My aunt wanted to show me Cesar's Head, one of the main attractions of these woods. What could I expect from it? I mean, she was very enthusiastic about this Cesar, who is it anyway? I started to imagine what it would look like. When we got there I was pretty surprised it wasn't carved by hand, but nature shaped the tip of a mountain like some head. High at the mountain, the breeze of the air was relaxing. I enjoy the smell of a forest. Especially after rain. You'll forget all about the electronic we are so used to and start to hear the sounds of the forest. And slowly, as you move your ass, the life-questions started to pop up in your head, "What animals might live here?" "What fucking bird is chirping the shit out of its tiny lungs like it is thinking that he is Goliath?" "Where is my rifle? IS THIS A STONE?! Incredible!" "WOW, where am I?" "WHERE THE FUCK IS THE WIFI?! Oh, some waterfalls. Let's drink it and get sick, yay. Anyway... I think the magic mushrooms I (did not) ate earlier are starting to wear off.
While being almost 3,5k feet high up in the wilderness you could get a nice overall view over the woodland. I seized the day while freezing it for forever, entangling it in my memory, stored on an SD card, to take a look at it again, today.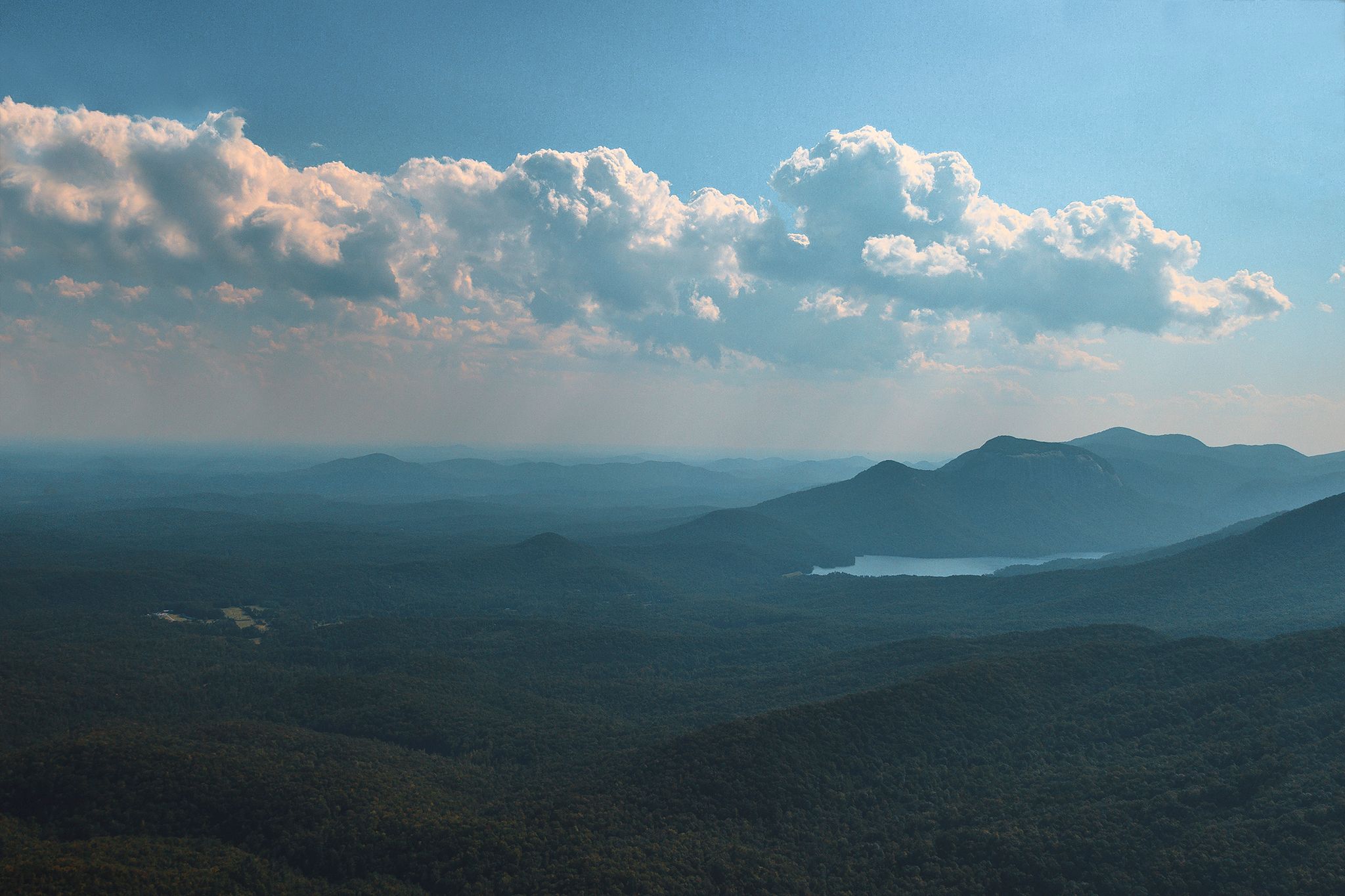 © 2011 - @ruben-cress
Slip and Slide a bit more
---
Chasing TLC - Waterfalls
The only waterfall I ever say was in a local swimming pool, and they called it a fucking shower. So seeing a waterfall for the first time was quite exciting and I wanted to try out a shot with a long exposure, I desperately wanted to get a classic 'angel hair' waterfall shot. But I had no tripod with me. While I am still trying to get used to the Canon 5D Mark II, I found the Self-Timer and placed the camera on a rock and tried to even it out with some twigs underneath it.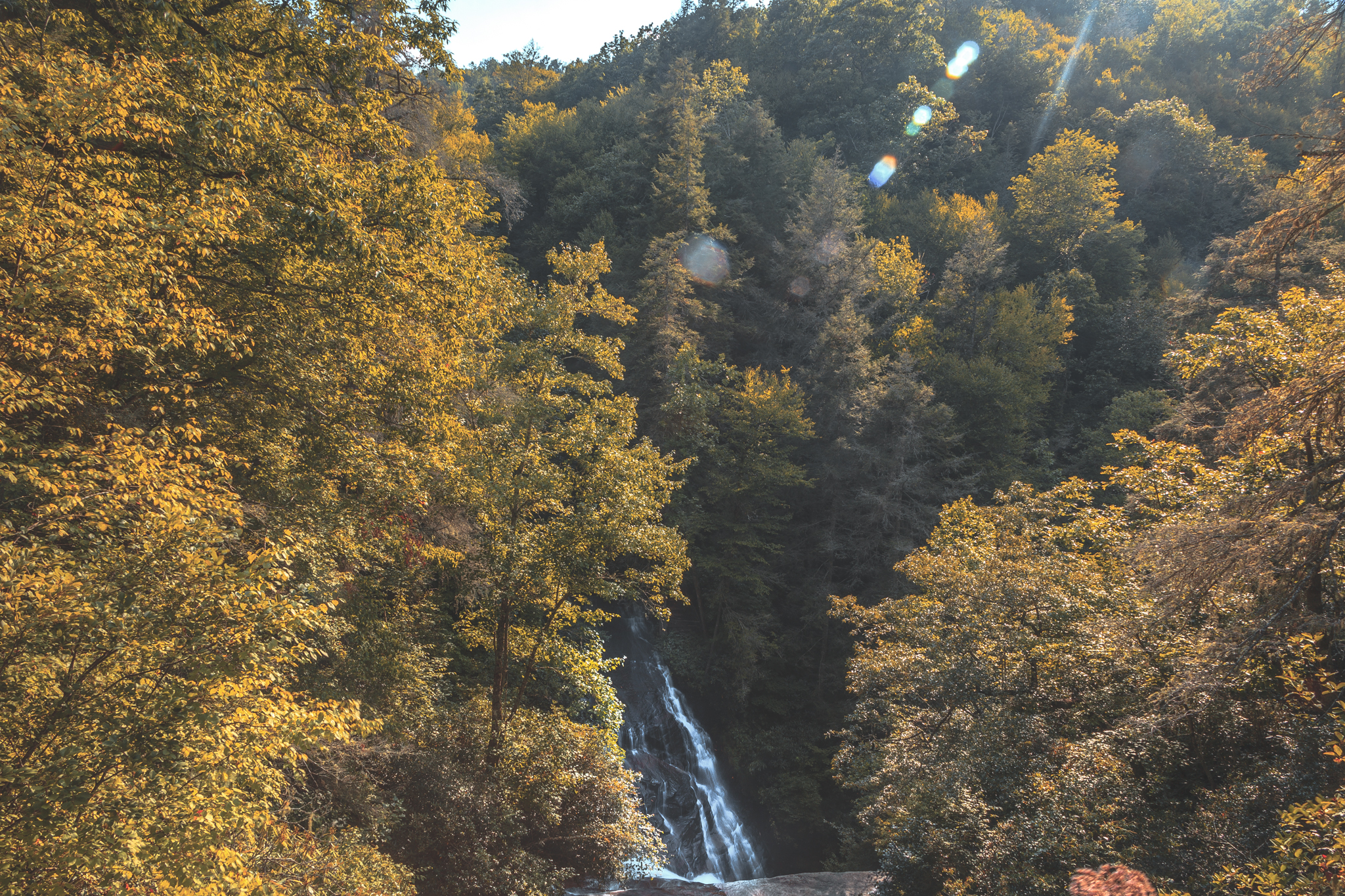 © 2011 - @ruben-cress
Nice, spotted a waterfall, lets get there.
---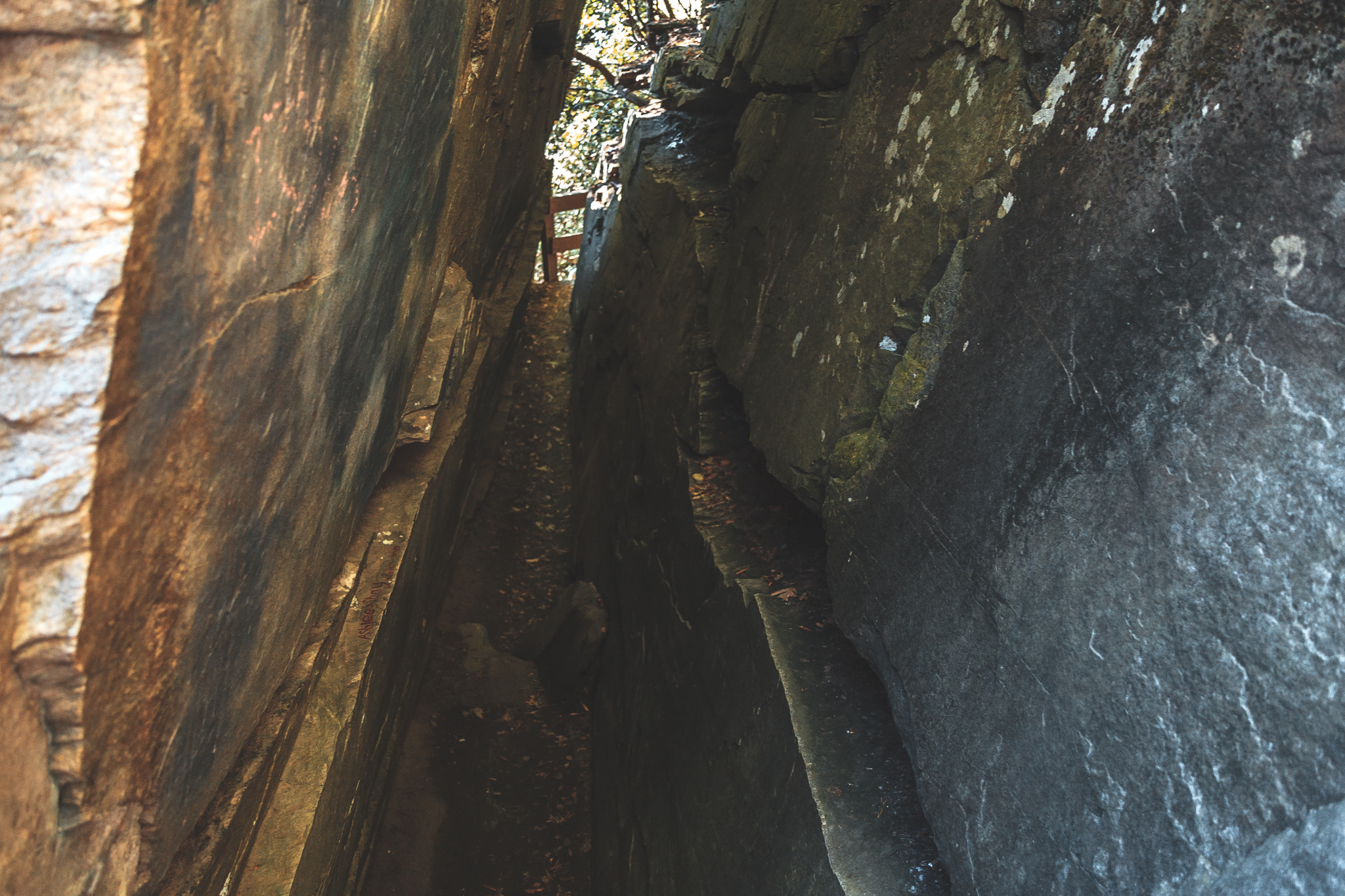 © 2011 - @ruben-cress
"Devils pit"
---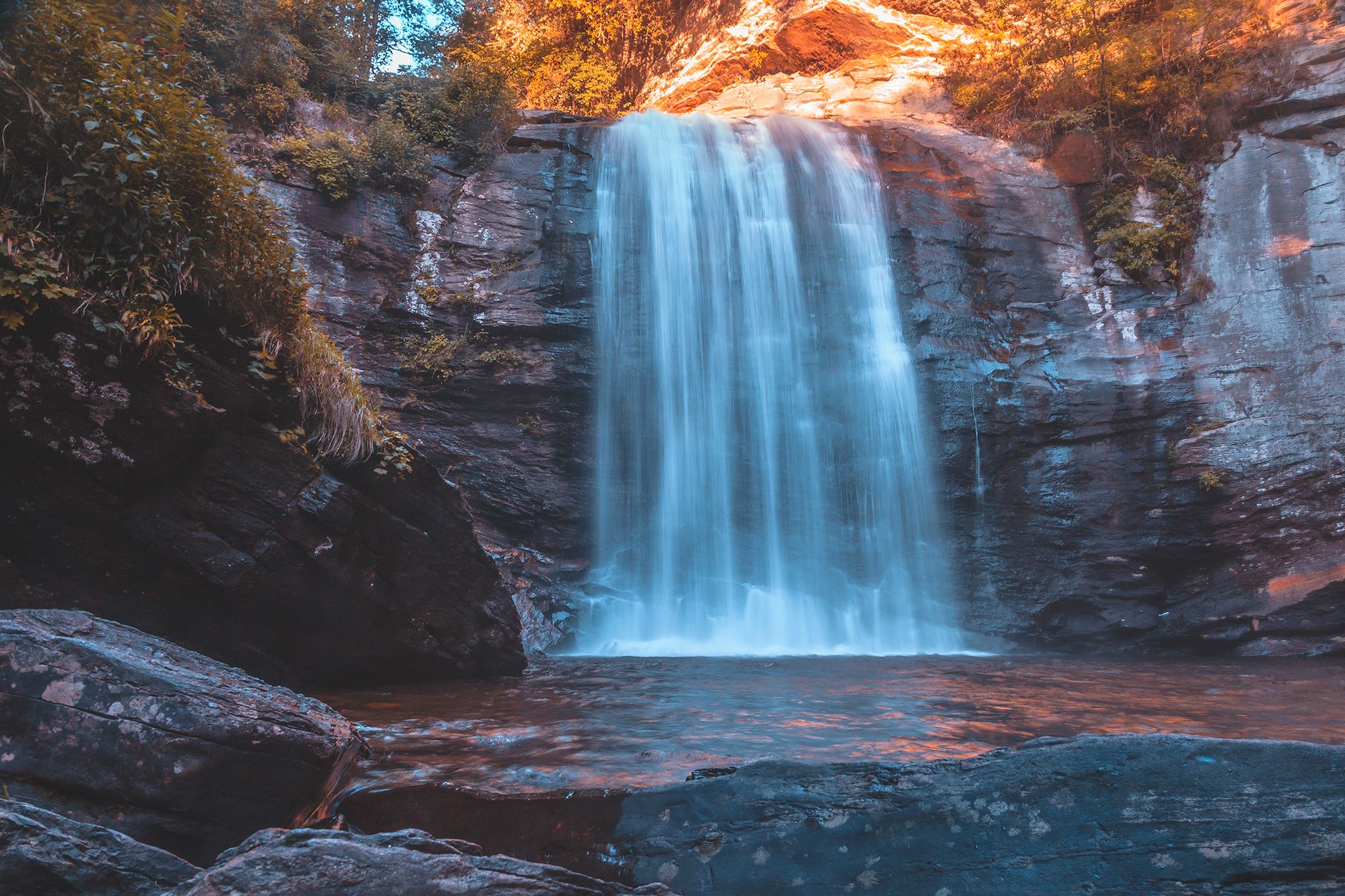 © 2011 - @ruben-cress
Nice, spotted a waterfall, lets get there.
---
Like what the fuck just happened?
When I was about to get out of there because it started to become dark, I could not believe and hear my eyes and ears. A big black bear. NO SHIT sherlock. An entire tree just vanished in front of my eyes as the bear moved his way away from me. I almost shit my pants and did not know exactly if I should run, or grab my camera. "GET BACK IN THE CAR, YOU WANNA GET YOURSELF KILLED?" Who cares, YOLO, and the next thing I did was grabbing my camera as fast as I could and chase that big black motherfucker. And obviously, -"GET FUCKING BACK IN THE CAR NOW"- while setting the ISO to 6400, Mr. Pooh was long gone. Perhaps it was a female, cause, females tend to flee from me whenever I start chasing them. I even tried to go look for it, and a few steps towards the edge of the forest I found out that the mountain roads are designed to make it hard for bears and other animals to cross-over. I felt so much adrenaline that I was super bumped about the fact that I could not see this friendly foe again. "The things you do for a picture Ruben..." My aunt sighs and looked at me as if I did something surprising. I asked for another mushroom.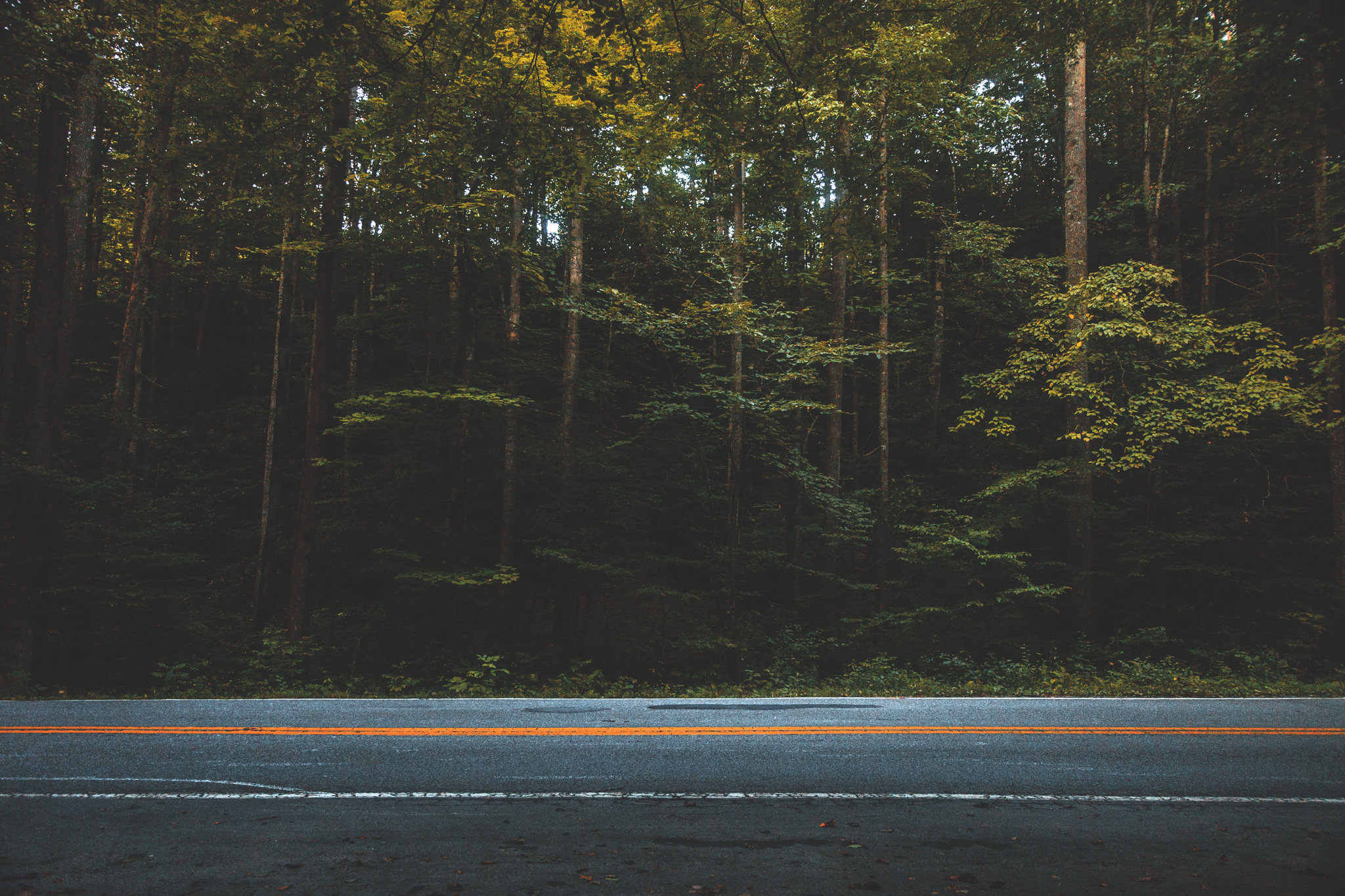 © 2011 - @ruben-cress
Shoo'bear
---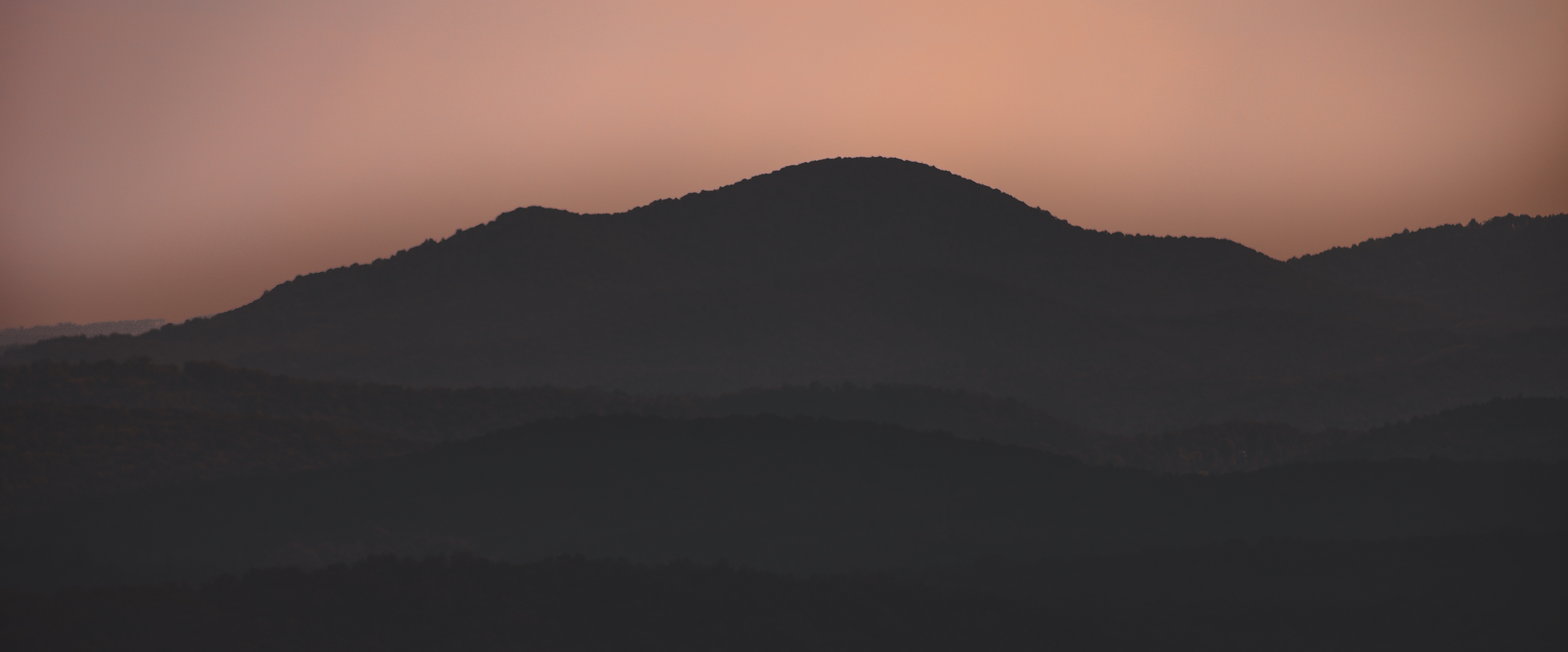 © 2011 - @ruben-cress
Incredible view over the Mountain Bridge Wilderness
---
I hope you guys had a blast in the wilderness today. Probably going to write a little bit more about the Greenville area before taking you to Charleston. Bon Voyage!
Cheers,
Ruben