This is a very beautiful game which reminds me of my childhood. You simply have to build your account. You can play for free or to buy and upgrade because you evolve faster!
I am addicted already!
The fun part is you are earning money, not only spending. You can steal others drugs and sell it! You earn Steem!
I plan to build my items and then have a little fun around. So far I've spent around 15 steem and I am waiting for my drugs production.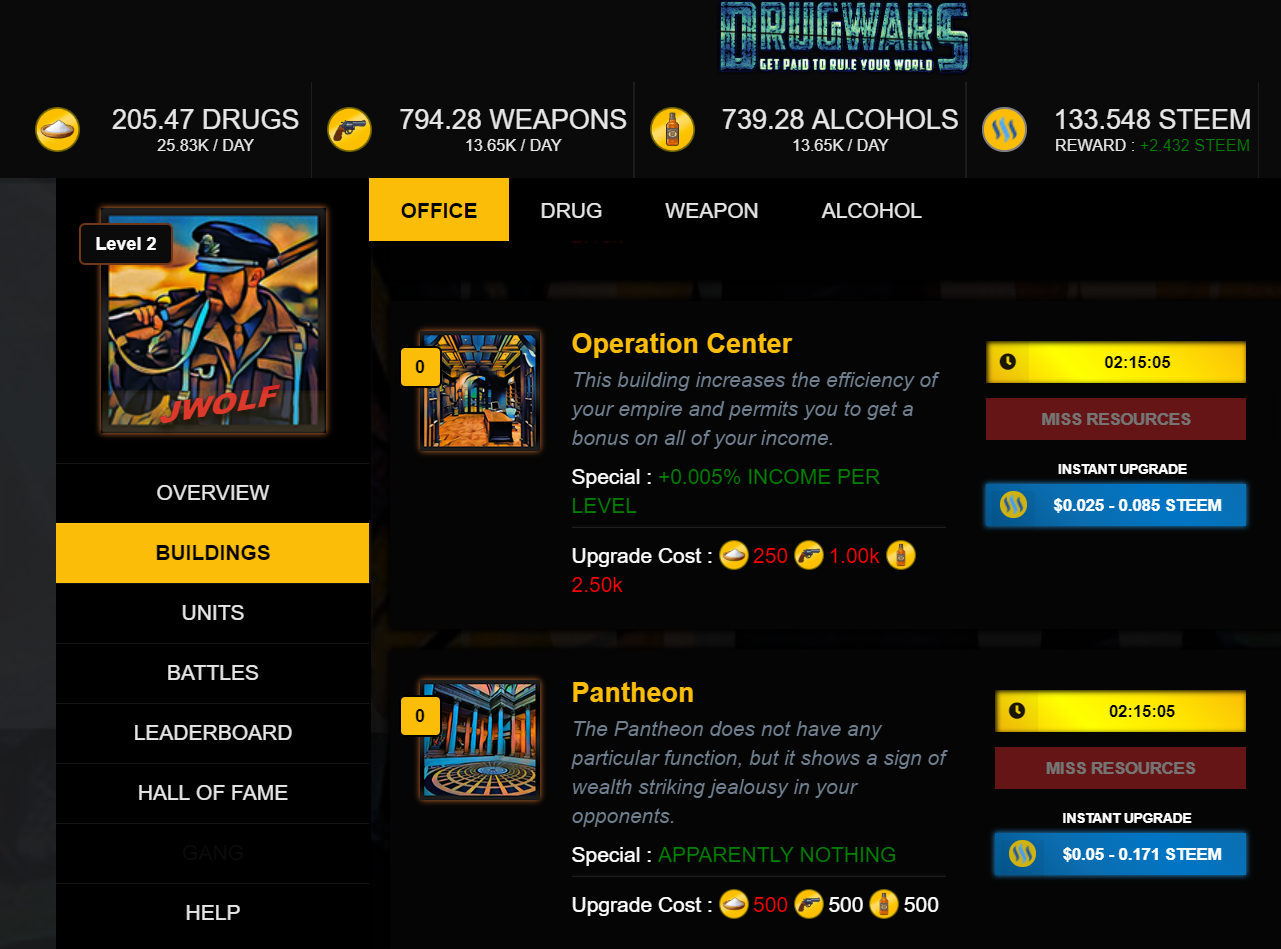 As you can see I am already earning 25k in drugs a day, and I should receive around 2.4 Steem daily so this is fun and might be profitable.