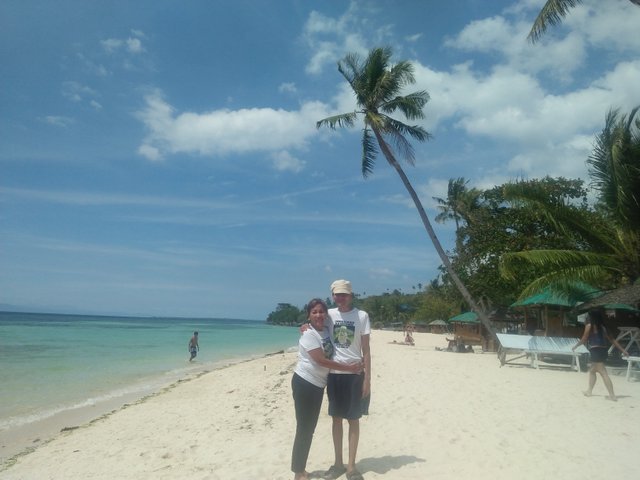 My parents were In Cebu for my 41st birthday and I couldn't be any happier. Yes it was awesome to have them here after a week-long of hospital confinement and after several months of not seeing each other for Christmas and New Year because of my work.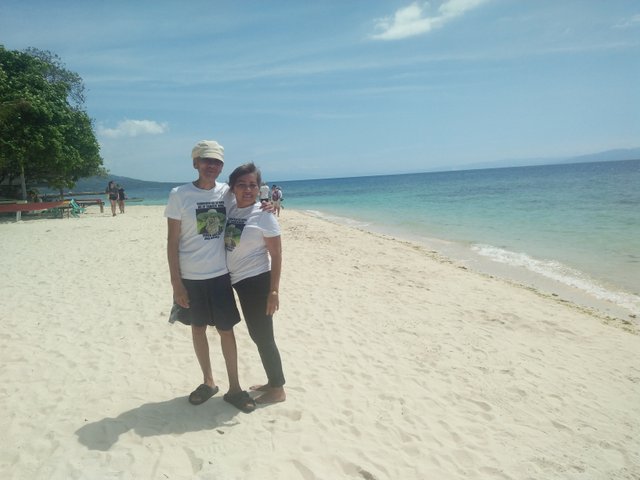 The usual stress from work and I guess the loneliness of living alone in a metropolitan finally gets me. I have to rush myself to Emergency room for some flank pains which lead to serious of labortaory with not so happy findings. So for this blog let's just focus our energy in what's going right in my life than what's not.Just to wake up to a new day I should pat myself and believe I'm blessed.Because on my 3rd day of confinement I learned a former housemate of 25year old just joined his creator.
If I have but hours to live Id rather be on a beach with my loved ones than making money.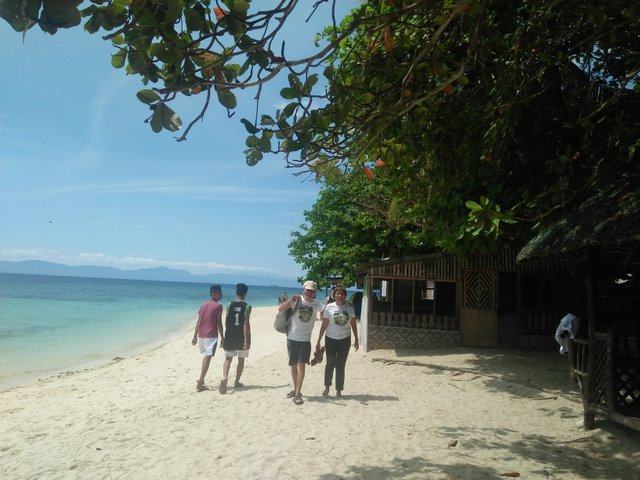 Besides, if adulting is turning lemons into lemonade I guess me being hospitalized that long is my body's way of saying to stop rationalizing everything beyond my control like a crazy superior .So despite being unplanned my folks and I dive into the idea of seeing Badian famous for its white sand and crystal blue ocean.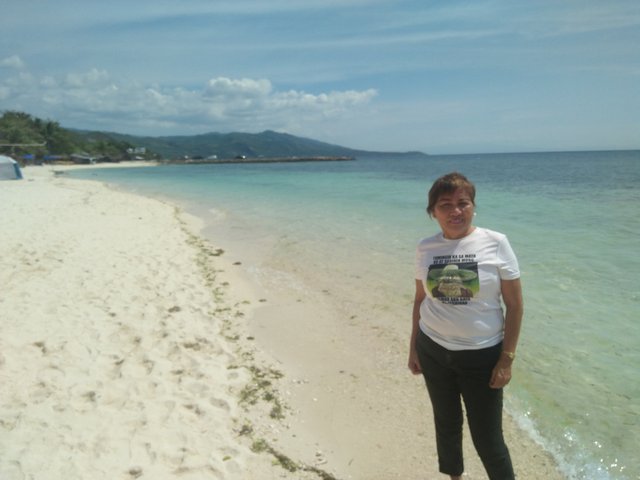 With nothing but our clothes on we made a quick stop to buy some underwear, shorts and extra shirt. We arrive late and luckily found a friendly homestay owner who cooked for us some eggs for dinner. It was pricey air-conditioned room but because it was dark and we're log tired we just sign up for it. Nothing eventful except for the fact we missed the spectacular sunrise because our door got jammed that we need to literally ask for help.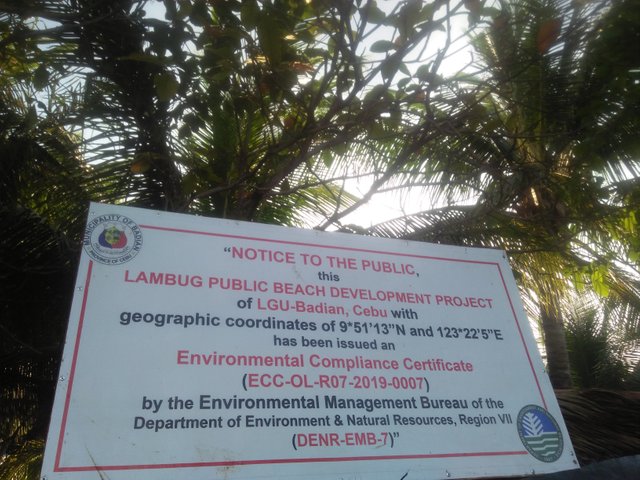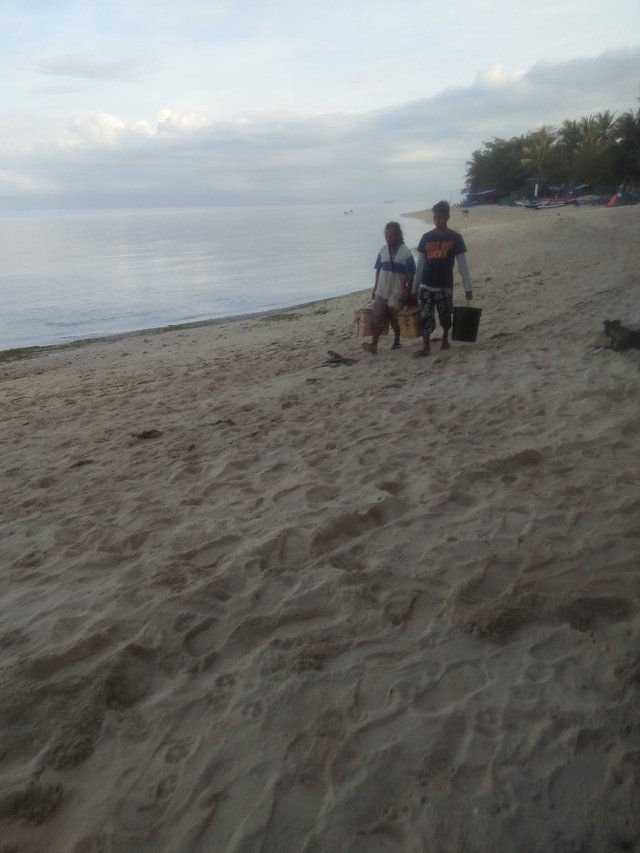 Famished I rush to fishermen hoping to bargain for some fresh catch. Too bad they didn't caught much you'd wonder how's that possible for an archipelago. But that's low of the sad reality we had to deal with a declining marine resource. So for 250php I bought for 1.25kilos this fish for our breakfast. My mom cooked some into "kinilaw"while the rest we grilled. Kinilaw just in case you missed my earlier blog is fresh fish marinated in coconut milk-vinegar mix then drained and garnished with herbs like ginger, garlic,pepper and tomatoes .Thanks to mom the breakfast was fabulous.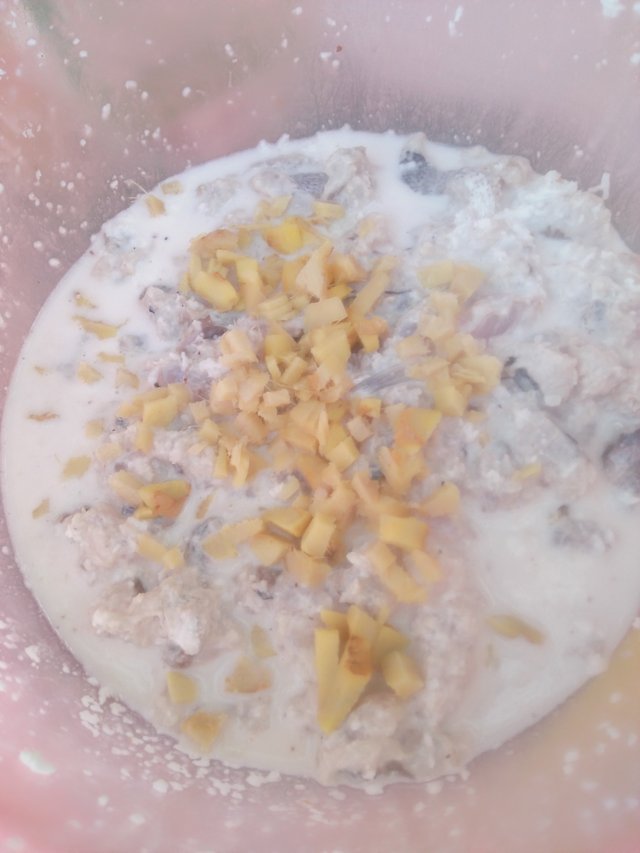 So here we are enjoying a tasty breakfast while overlooking the panoramic Ocean View. This is a good life for me .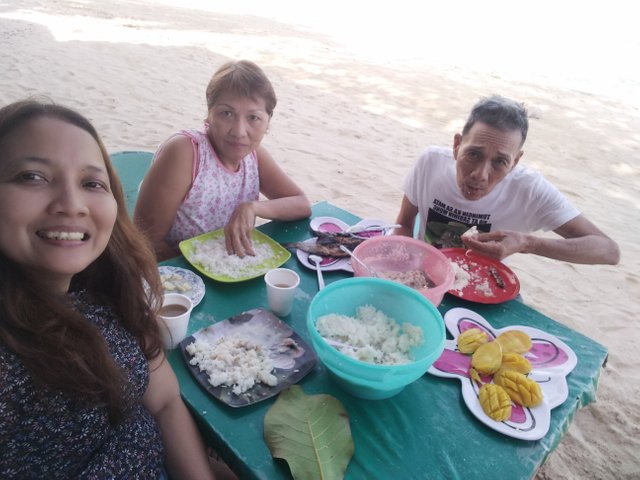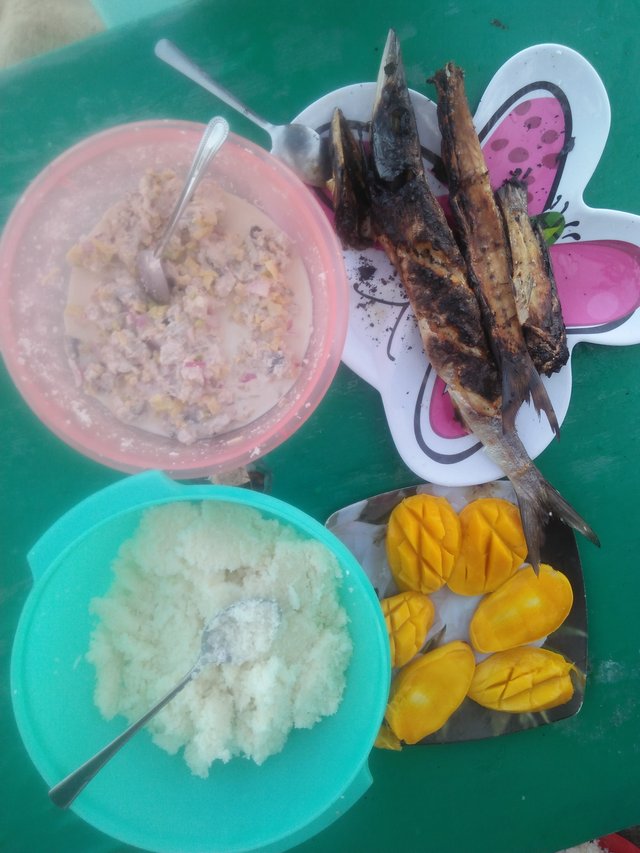 It was a value for money as we get to eat the left over for lunch .We then swam. For few hours and went home. Overall, it was a wonderful experience as we get to relax and talk of personal stuff while reminiscing memories of childhood. The community was friendly and our hut being beachfront was convenient for my old folks at they can nap with cool air from the AC while enjoying the sight and sound of the waves.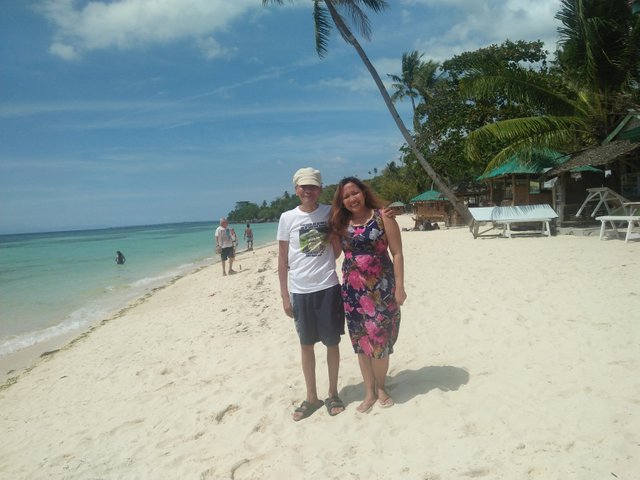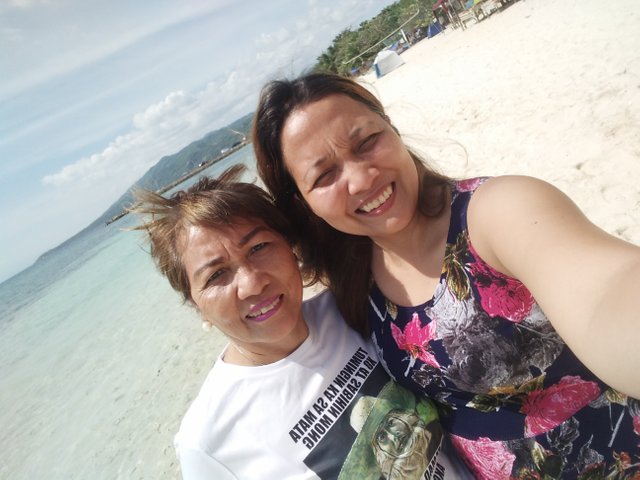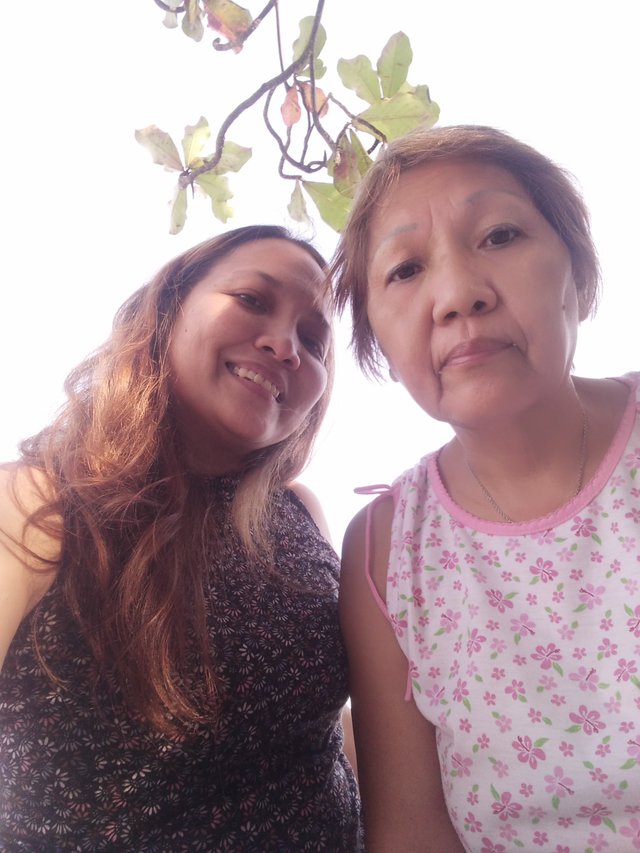 Badian is a very long but thank God the view is also spectacular. You should not worry about food preparation and there are "karenderia "or homemade vendors around. You should bring water though as its expensive their.Also you need to do your research as some can be unscrupulous if they sense you're a first timer though I must admit; it it's not my first.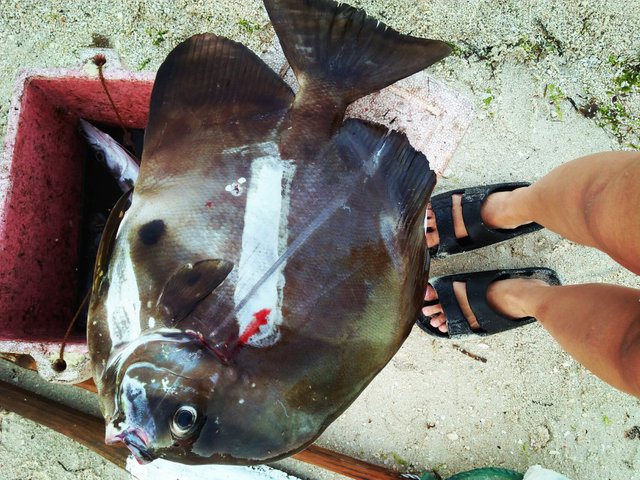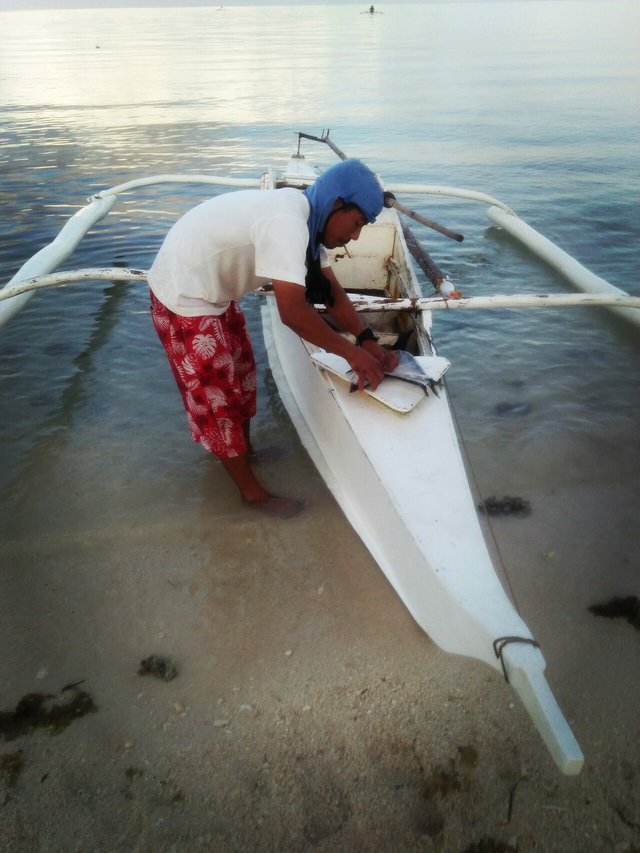 The locals are helpful though and for some fee you can get a fresh "buko"or coconut juice and as well as corn rice.The folks are strict about coastal cleanliness and even their dogs know this too. Unlike most place you don't see dog dung and you don't hear them barking or running away with your food if left alone. Look even this dog is cute. Generally peaceful place too as one can just set up tents and sleep unharmed and belongings intact.