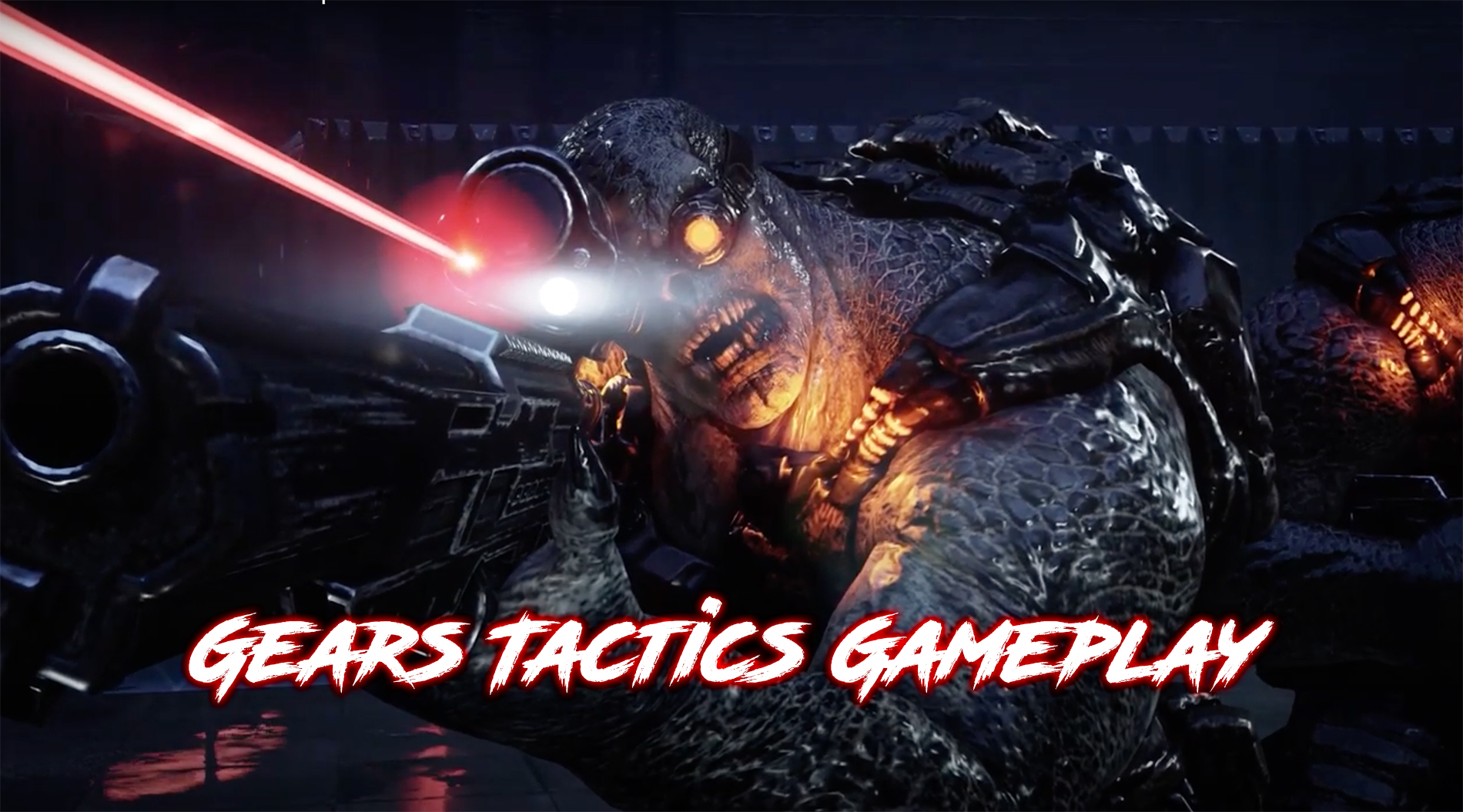 Gameplay Screenshot
Gears Tactics is the shit
I have been loving Gears Tactics so far. It is an awesome combination of a turn based real time strategy and third person shooting game.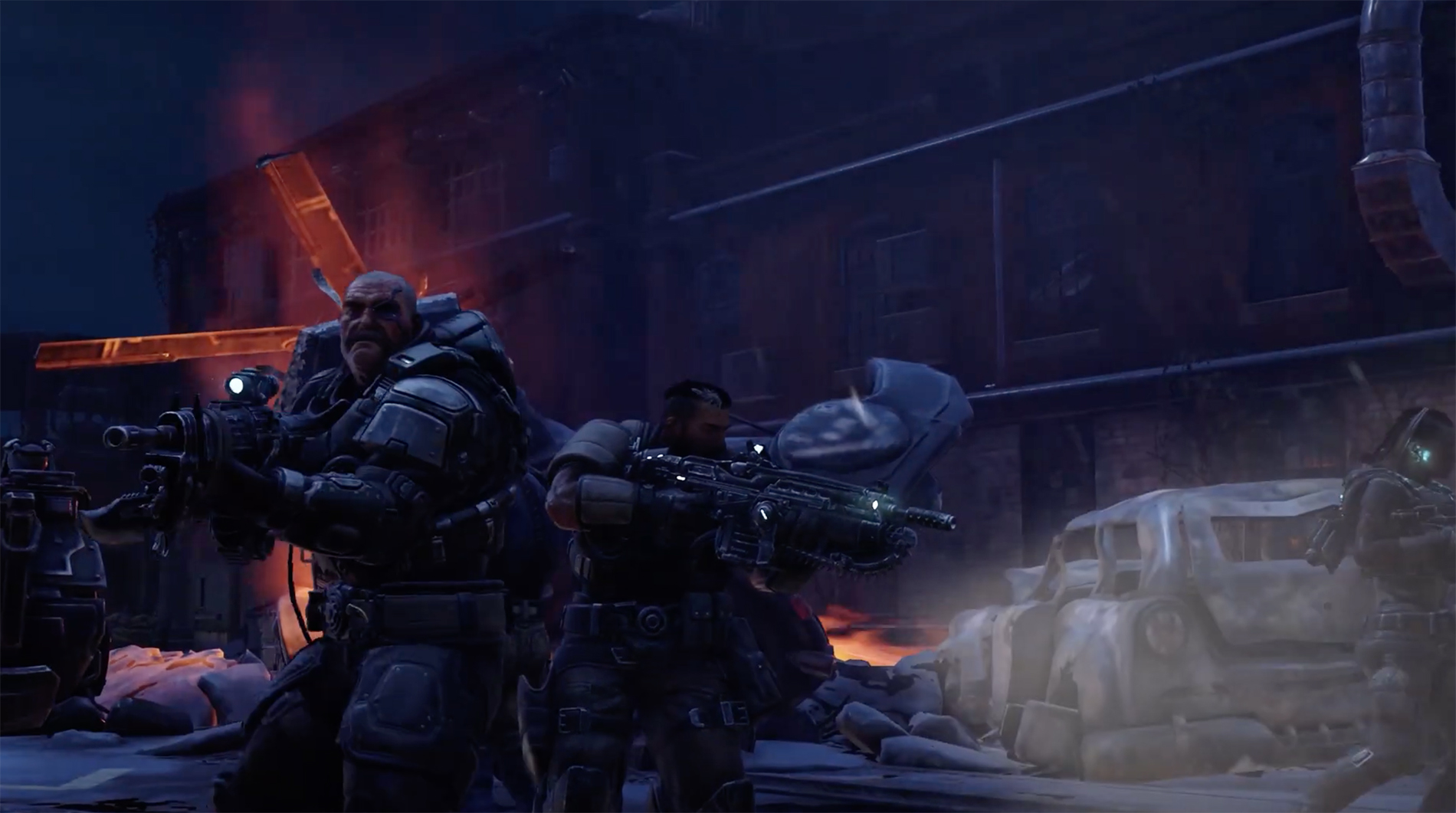 Gameplay Screenshot
This mission is a pretty simple one where you are supposed to track down and destroy some Imulsion Tanks. It was a pretty simple mission to complete, but it introduced the Sniper Drone enemy that can pin you down and do some serious damage.
A couple missions later, you encounter your first in game boss that you have to fight. The Brumak is a massive boss with Imulsion Tanks on back and Gatling guns on each arm.
Check out the video I made of my boss fight. There were some areas that I could have improved while fighting the Brumak, like when I left one of my guys in the blast zone of the missiles or when I wasn't keeping my guys away from his kicks, but I still ended up beating him on my first attempt without losing any team members.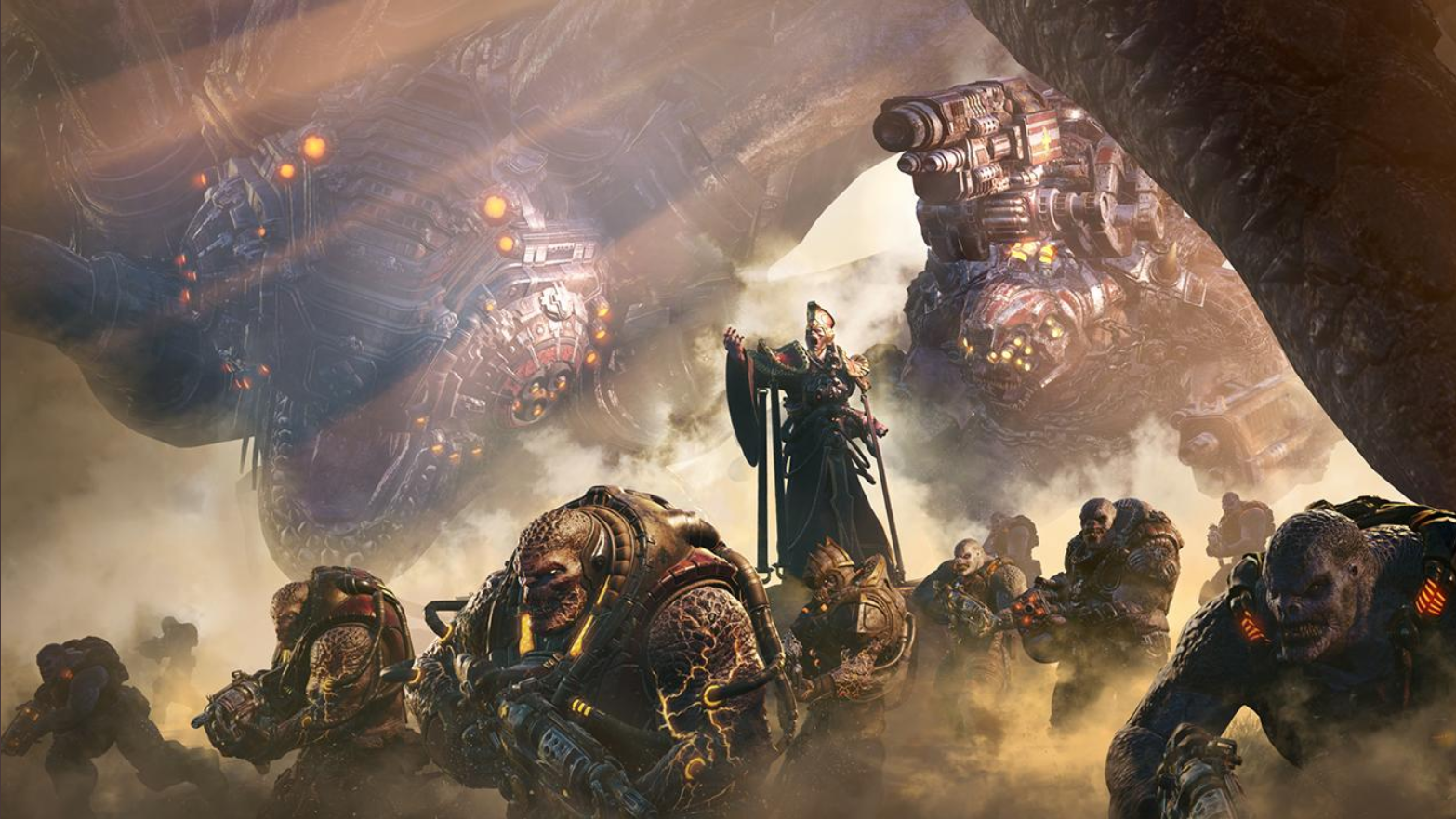 source
I can't wait to keep playing and continue my mission to kill Ukkon. If you haven't checked out Gears Tactics, I highly recommend that you do. The game is free if you are a Microsoft Game Pass member, or you can buy it for $59.99.
Thanks for stopping by and checking out my Gears Tactics gameplay. Be sure to follow me for more video games and photography. You are awesome.