Hello friends, this week's weather is going to be very good. These days heat was getting more. This week the heat will diminish. Today's weather has changed. In the coming days, the heat will be very low. I hope. That may rain today and tomorrow. But light drizzle will remain only. The next day will be pleasant.
But the temperature of some of the world has reached 40 degrees to 42 degrees. According to weather forecasts, the weather will remain cloudy from Wednesday to Sunday. The minimum temperature is also 3 degrees higher than normal. The minimum temperature was recorded at 24 degrees.
In western Uttar Pradesh, there is an increase in temperature in the last two days. On Wednesday morning, there will be clouds in the sky between hot winds. And the weather in our Khatauli will be clean. Changes in weather conditions can be seen at other places. Thanks for reading our post.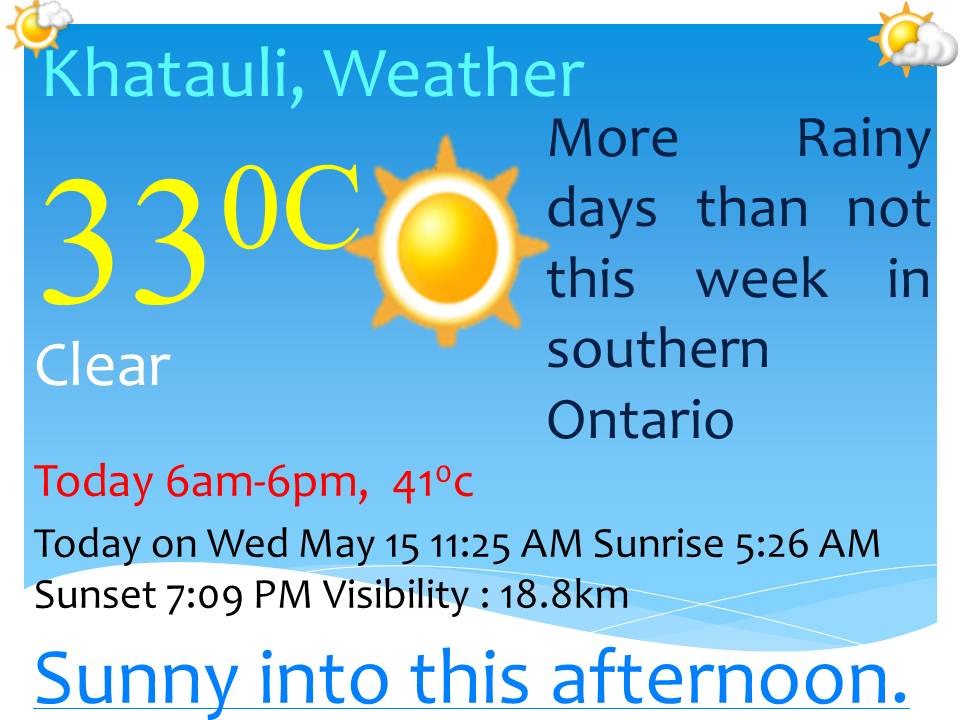 नमस्कार दोस्तों, इस सप्ताह का मौसम बहुत अच्छा रहने वाला है। इन दिनों गर्मी अधिक पड़ रही थी। इस सप्ताह गर्मी कम हो जाएगी। आज मौसम बदल गया है। आने वाले दिनों में गर्मी बहुत कम होगी। मुझे उम्मीद है। आज और कल बारिश हो सकती है। लेकिन हल्की बूंदाबांदी ही रहेगी। अगला दिन सुखद रहेगा।
लेकिन दुनिया के कुछ हिस्सों का तापमान 40 डिग्री से 42 डिग्री तक पहुंच गया है। मौसम के पूर्वानुमान के अनुसार, बुधवार से रविवार तक मौसम में बादल छाए रहेंगे। न्यूनतम तापमान भी सामान्य से 3 डिग्री अधिक है। न्यूनतम तापमान 24 डिग्री दर्ज किया गया।
पश्चिमी उत्तर प्रदेश में, पिछले दो दिनों से तापमान में वृद्धि देखी जा रही है। बुधवार की सुबह गर्म हवाओं के बीच आसमान में बादल छाए रहेंगे। और हमारे खतौली में मौसम साफ रहेगा। अन्य स्थानों पर मौसम की स्थिति में बदलाव देखा जा सकता है। हमारी पोस्ट पढ़ने के लिए धन्यवाद।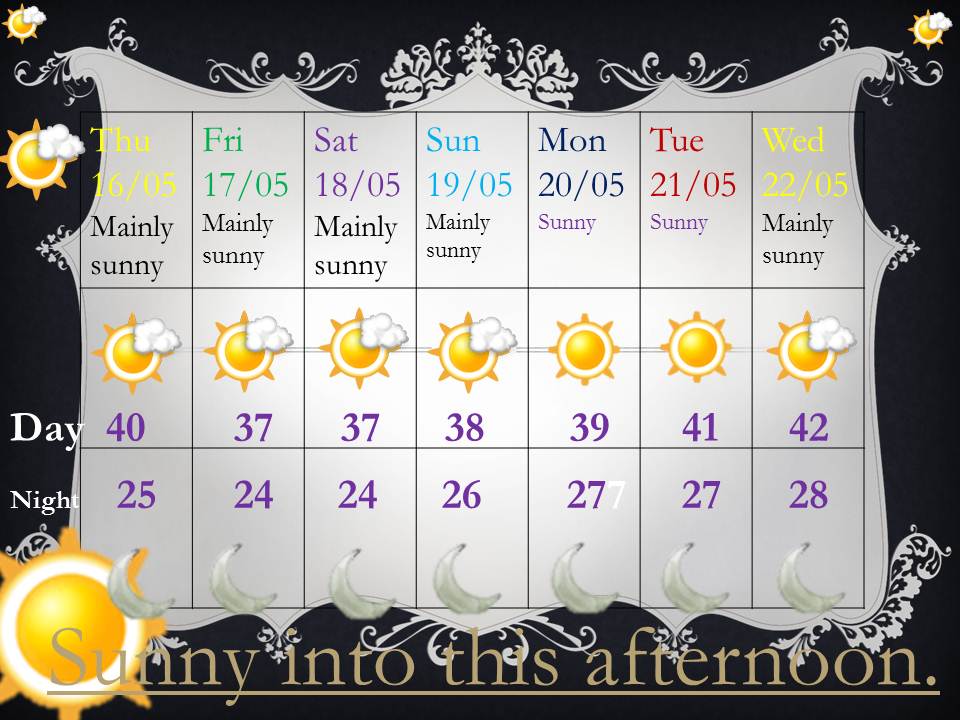 I created this photo in my MS-PowerPoint
I think you will like this post.
Enjoy your Wednesday. Wednesday For Weather. Weekly Weather Report for Khatauli :
Have a good day.
---
Thanks for your up-vote, comment and rebears
(We are very grateful to this. And you continue to have success)

---