Welcome to the

117th Day Edition

of the #weekchallenge daily report.
Below you will find some of the awesome members of #weekchallenge and their curated post, #weekchallenge updated info and news. #weekchallenge was created to make users of Bearshares to be active on the community with quality and original content. We support the one who spent their time, sweat and tears on content creation, to get noticed and rewarded for their efforts.
Daily News
All the participant got their upvote according to their Bracket.
Links of top three payout value #weekchallenge post bellow.
All Rights Reserved. Reward value of each post may change depend on the quality of the corresponding post.

How to be a part of this?
Here you can find my start article of this challenge with more information: WEEKCHALLENGE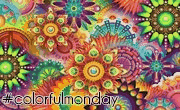 NOMINATIONS
I don't want to nominate a specific person, because everyone is invited to join this challenge - Just have fun guys!. If you haven't joined so far and you want to get some rewards, just start with the #weekchallenge today.

Some Bearer's who already

participated

in #weekchallenge are :
@letsgheek, @zone-in, @msytiqueblinkx, @mikitaly, @hilltop, @chibuzorwisdom, @olusolaemmanuel, @paajohnny, @hasibsk, @gracehills, @dhano, @dayjee, @vickyrich, @dmitriysar, @kristenantai01, @emergehealthier, @heeyahnuh, @synick, @murphylee, @pikto, @ayuga, @gorgeous25, @boddhisattva, @abiye, @fun2learn, @vule, @popkop, @sarah, @tuwakenneth, @renowned, @mackoblinkz, @baby, @molade, @vikkybank, @simplicitytech, @della, @mgibson, @airrahpee, @aulia1993, @lana95, @cookie, @oliverekefre, @promzy, @tezzmax, @motivationhunter, @btcsam, @lioneleagle, @bajbaby, @gibran...

weekchallenge Footer
If you are a real #weekchallenge supporter, we appreciate if you use these footer on your post to reach #weekchallenge to more bearshares users. Everyone feel free to use these footer on your post.

That's it, Just have fun and if you like, share this challenge too and let's become a active member of Bearshares. And more, check out the Tag #weekchallenge and also follow the @weekchallenge account for future updates! - Bears On!

Witness Recomendations

Vote @letsgheek for your witnesses in the Witness Parliament. @letsgheek is doing good for the community with his #weekchallenge and #bearshares-promo. Read out his Witness Announcement here and head over HERE to cast your witness vote.

The weekchallenge is brought to you by:
@weekchallenge & @letsgheek
If you have ideas, problems or questions regarding this service, please comment below or ask us on weekchallenge discord
With love, Your's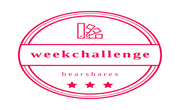 Like what I do? Consider voting for @weekchallenge as a Bearshares Witness here.
You are welcomed to read my Witness Statement to know more about me.