Hi Bearer's
In this day you should post a photographs of inanimate objects from your daily life under the tag #randomlifethursday. What exactly you have to do is post a random photographs from your day that you think should share with someone. Also note that the same photograph (taken from the same angle or a different one) cannot be posted twice within a 3-month margin.
Click here to enlarge. Original Content only.

Click here to enlarge. Original Content only.
Perhaps you enjoyed the photos and #weekchallenge. If so don't forget to upvote and reshare my post. Love to hear from you more, please scroll down to comment section.

Here you can find my start article of this challenge with more information: WEEKCHALLENGE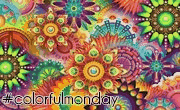 Witness Recomendations

Vote @letsgheek for your witnesses in the Witness Parliament. @letsgheek is doing good for the community with his #weekchallenge and #bearshares-promo. Read out his Witness Announcement here and head over HERE to cast your witness vote.

The weekchallenge is brought to you by:
@weekchallenge & @letsgheek
If you have ideas, problems or questions regarding this service, please comment below or ask us on weekchallenge discord
With love, Your's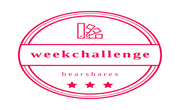 Like what I do? Consider voting for @weekchallenge as a Bearshares Witness here.
You are welcomed to read my Witness Statement to know more about me.